Although my penchant for online shop browsing has sharply declined as a result of me spending eight hours a day working for a women's clothing e-tailer, it's still alive and kicking. To be honest, I very rarely buy anything online. I have so much clothing already that I don't actually
need
anything and therefore find it quite hard to justify spending the money on shipping for items whose fit is uncertain. It's more of a hobby, really; as someone who takes her fashion inspiration from ready-to-wear lines and street style while basically ignoring runway altogether, looking through online shops helps me stay abreast of trends and new styles.
Unfortunately, I'd never had any way of really aggregating the items I was finding. Polyvore is a good option for people with tons of time for making collages on their hands, but that's not me, and it's also not quite what I want to do. Enter
ObviLux
! This past spring, one of my housemates approached me because she'd noticed I always had on "cute outfits" and wondered if I knew of any fashion bloggers she could recommend to her brother since he was involved in creating a fashion-related start-up.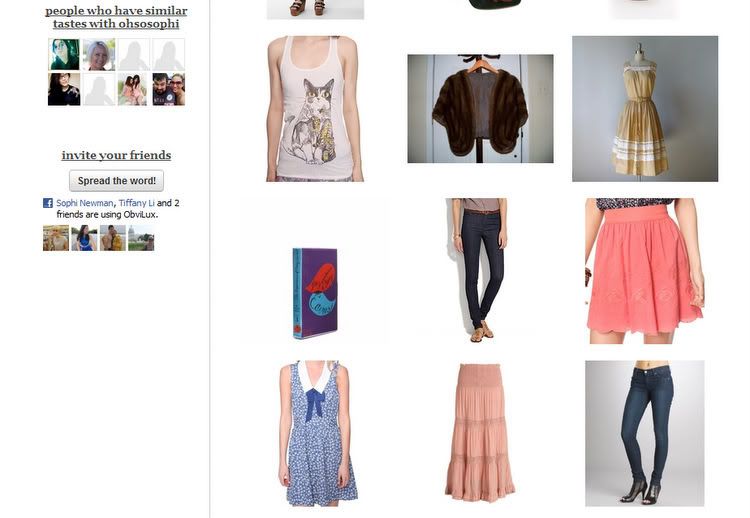 To make a long story short, here I am, "luxing" away here and there as I stumble upon cute pieces all over the web. It's kind of a blend of Polyvore, Foursquare, and Tumblr. Now, I can
easily look at everything I'm digging
--across stores, including Etsy--and get a pulse on my own taste. Sweet! Adding items is really simple, too--it's just a super-simple click'n'clip bookmarklet, the same way Polyvore works.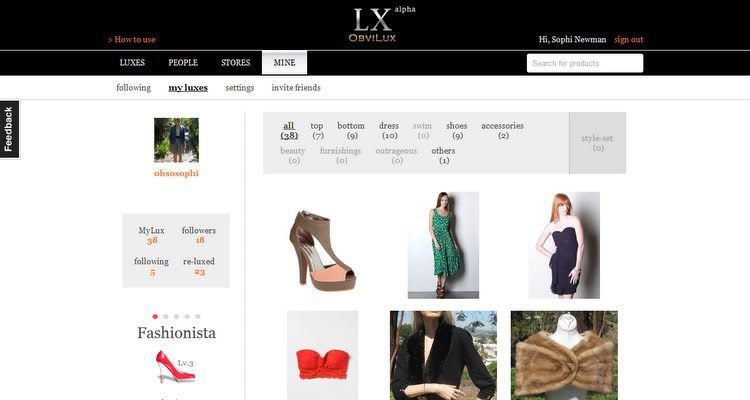 The awesome ObviLux team, based in good ol' Palo Alto (my stomping grounds September through June), is working on developing programs to reward those Luxers who are most active at certain sites. It's similar to being the "mayor" on Foursquare.
Another cool functionality is the ability to share your Luxes with friends on Facebook, so if you see a dress that screams out a friend's name, you can quite easily tag her so she gets a cute little notification on Facebook.
Anyway, I figured many of y'all spend a fair bit of time looking at clothes online and might enjoy this service! Let me know if you join so that I can follow you and see what you're loving as of late :)