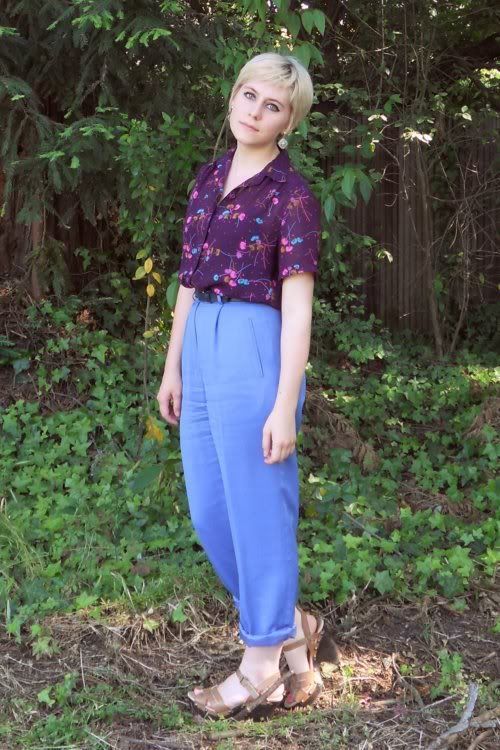 blouse: from Empire Vintage -- pants: thrift -- shoes: target
I can't believe the school year is almost over! By June 8, I'll be completely done. What a thought. No homework for three and a half months. Goodness me!
I really like these pants, in spite of the fact that they're really similar to the color scrubs are and also kind of look like clown pants.
This is a much more accurate representation of my personality than all of these smizing pictures.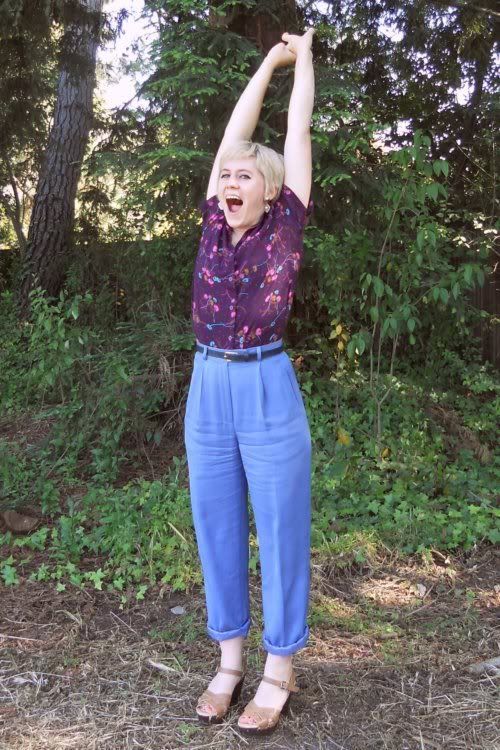 Not getting enough sleep sometimes... Always lots of reading and assignments and essays and grading and extracurriculars.
Today's title comes from OutKast--"Roses," one of my favorite dance jams.