The weather has been really weird in the Bay Area this year. We had a super-rainy spring and a very mild summer. Now, it's sweltering hot. It's going to cool down to the upper 70s this week. Today's forecast was 93 degrees, so I opted for a very summery dress.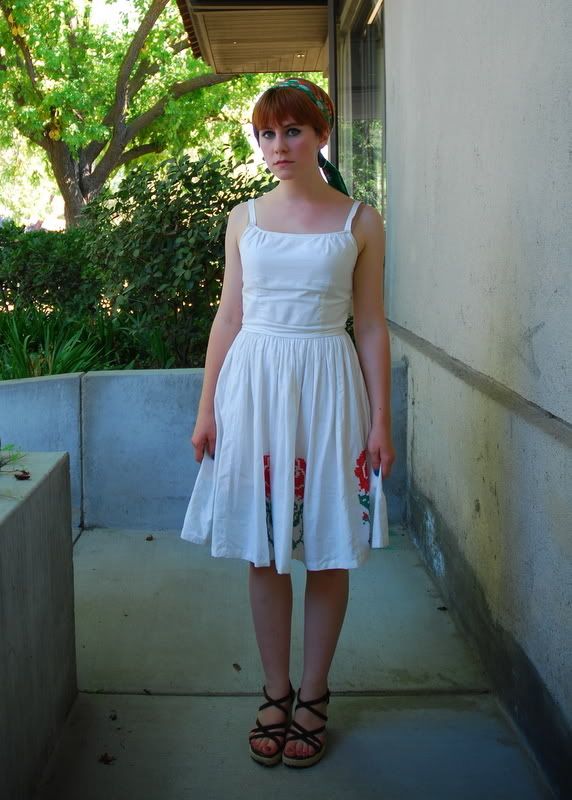 dress: thrifted, $6 -- scarf: thrifted, $2 -- shoes: thrifted, $5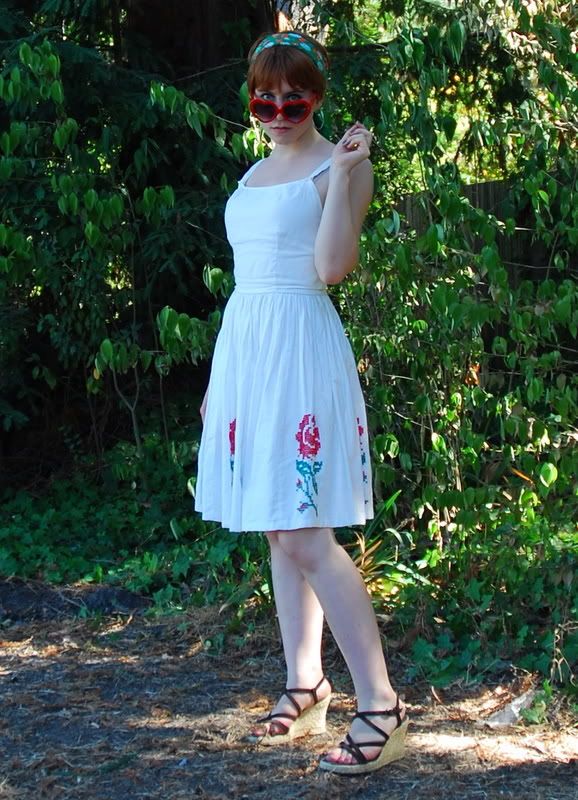 sunglasses: from a county fair, $4
I Sue-Lyon-as-Lolita'd it up with my heart shaped sunnies. These are a really good investment for anyone who likes attention. Seriously, I get so many more looks, smiles, and double takes when I wear these than when I wear my Ray Bans.
(Er, um, my legs aren't different sizes. For the record.)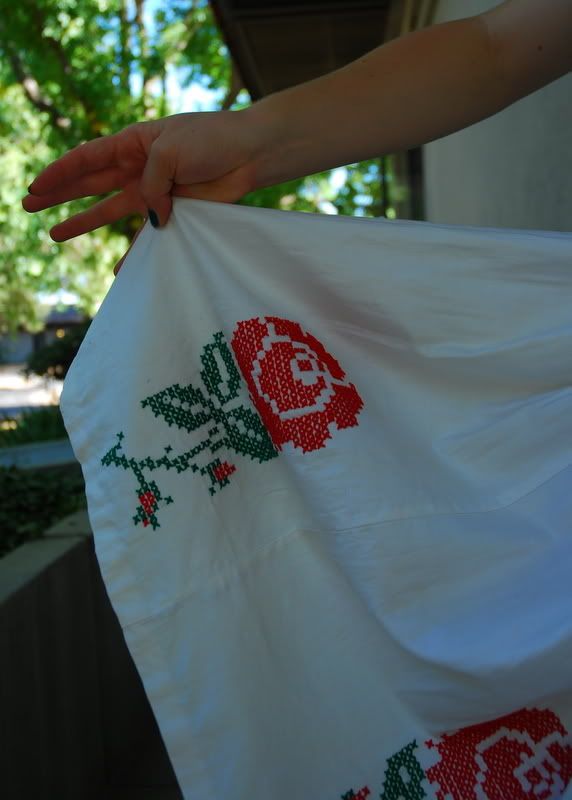 This dress could have used a petticoat to show off the lovely cross-stitch.
After tramping around for miles (literally) in those wedges, I was ready for some comfy shoes before going off to discussion section and work. I'm also really stressed out... You can see it in my face.
Ok, back to scrubbing the counters!