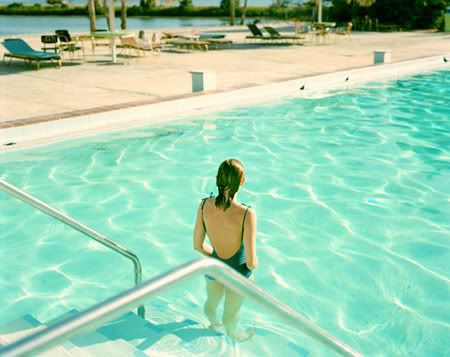 I can't believe that it wasn't until last week that I'd ever heard of or seen the work of Stephen Shore.
Working in much the same vein (and the same time) as
William Eggleston
, Stephen Shore's style is nevertheless distinct. While Eggleston, as far as I know, always or at least usually shot with medium format or even 35 mm cameras, Stephen Shore works in 8x10.
Shooting with such a large camera and negative size, Shore's work has a much more painterly feel to it. It feels less spontaneous, but retains that impartiality that characterizes so much of Eggleston's work, too.
source
Shore's interiors seem like a point of inspiration for
Todd Hido
, another of my favorite photographers.
This image is such a precursor to the work of Nan Goldin. She was more interested in people than fabric patterns, sure, but the aesthetic is quite similar.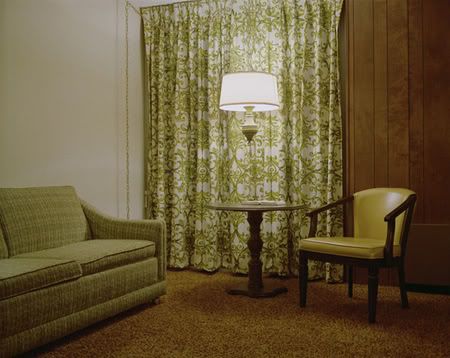 Shore was born in 1947 (still alive, for the record) in New York City. His passion for photography began in childhood, and by the time he was 24, he had mounted a solo show in the MoMA. Shooting on cross-country road trips, Shore captured that proverbial American Landscape in its 1970s glory.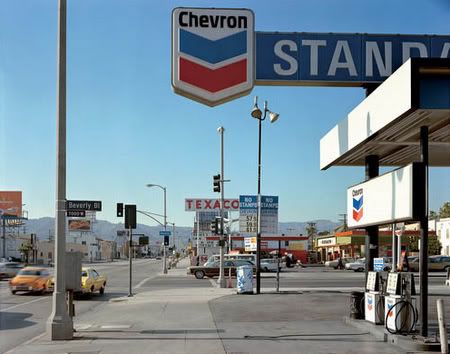 source
source
As a young man, Stephen Shore hung out in Warhol's factory, and managed to snap some beautiful shots of the classic Factory denizens.
Nico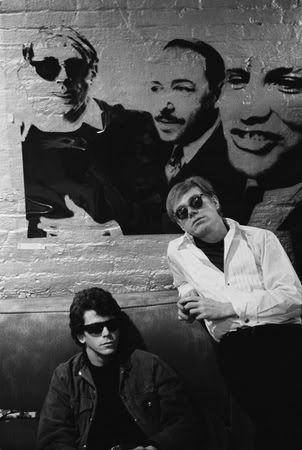 Lou Reed <3 and Andy Warhol
Unless otherwise specified, all images come from the website of Shore's representing gallery, 303 Gallery. All rights reserved to Stephen Shore and 303 Gallery. Biographical information comes from Shore's Wikipedia article.