The winner of the sweater and purse giveaway is Magali of
Style Criminal
and
Life etc.
! Congrats!
Today, I wanted to wear the awesome new black jeans I bought this week. I somehow ended up not wearing a single vintage or thrifted item, which almost never happens.
jeans: Levi's -- shirt: ModCloth -- shoes: Target -- jacket: BP Nordstrom -- scarf: made by my mom
This jumping photo made me crack up :)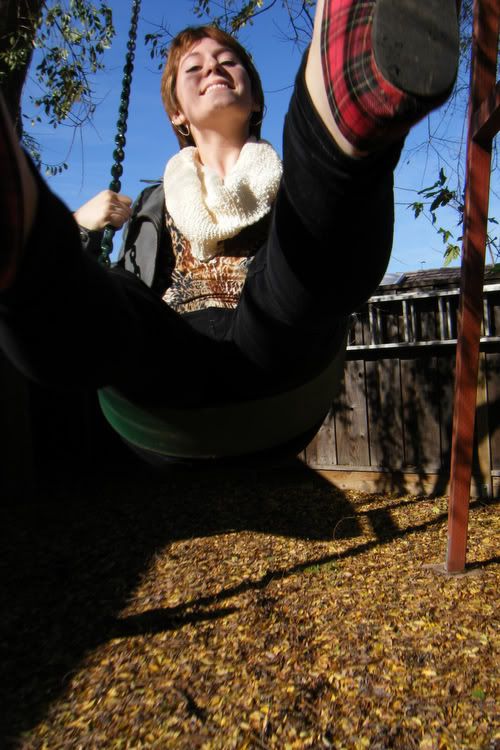 Two of my dear friends came over and we went for manicures and donuts.
Kendra!
I love this donut shop. It feels straight out of the 70s.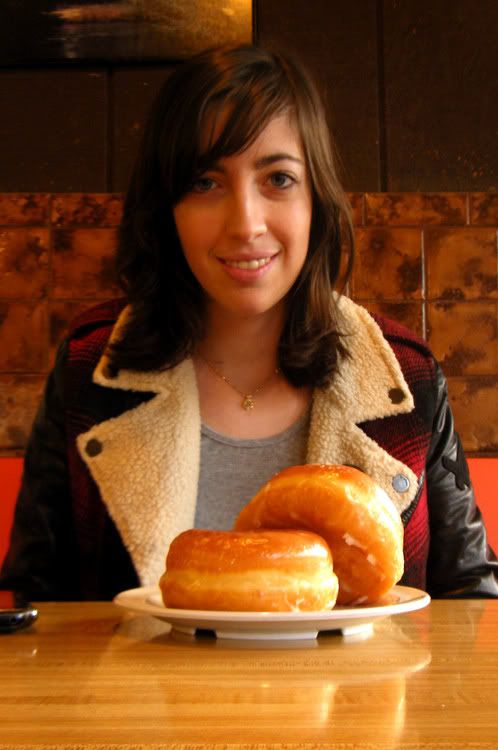 Lexi
really
wanted donuts.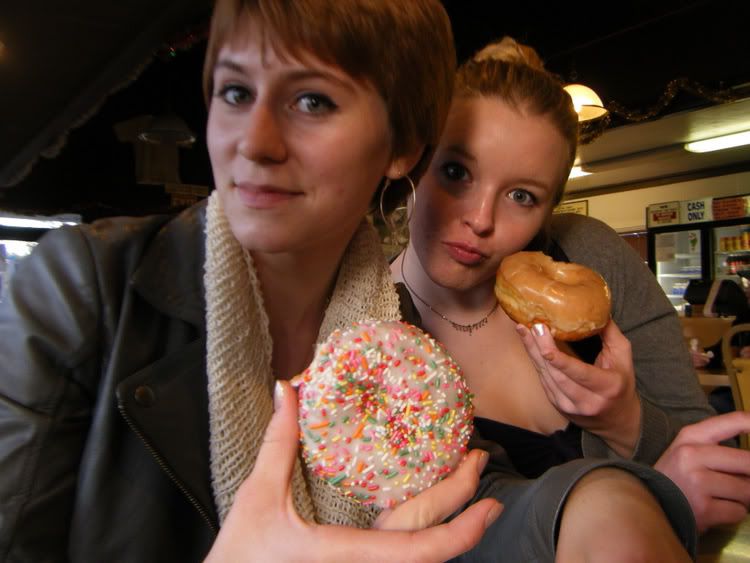 I am all about the frosting+sprinkle donut.
This place seriously has The BEST donuts, and they're only 80 cents.