blazer: Wrangler thrift, $1 -- tunic: American Apparel, $18 -- tights: Urban Outfitters, $10 (I have had these for three autumns and they're still kickin!) -- boots: thrift, $8
I spent more time than usual taking photos today to be sure that there'd be some I actually like. I had a lovely time hanging out in the mini-forest and doing some exploring.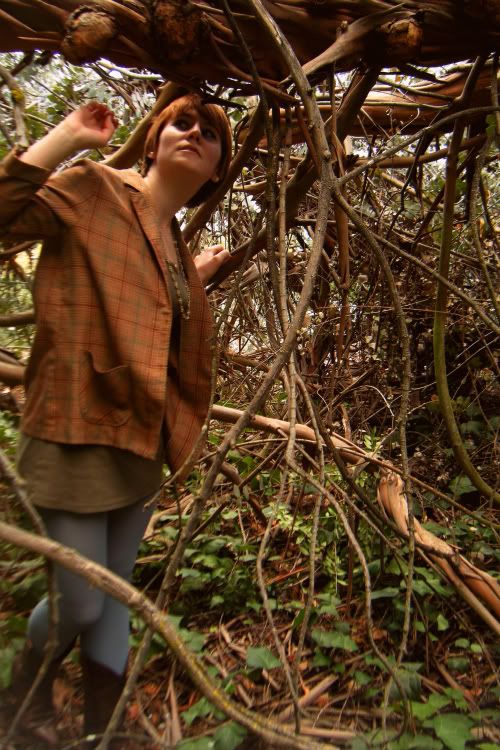 Bit of a funny face I'm making. Oops.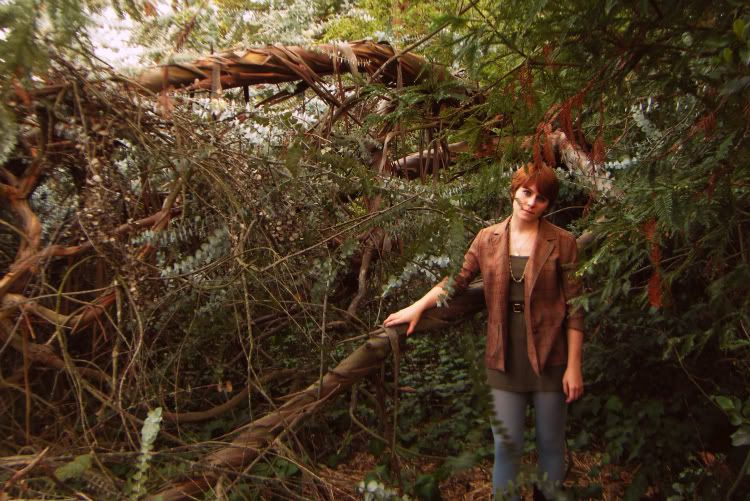 And another less-than-awesome facial expression. I was actually really happy taking these though! Go figure.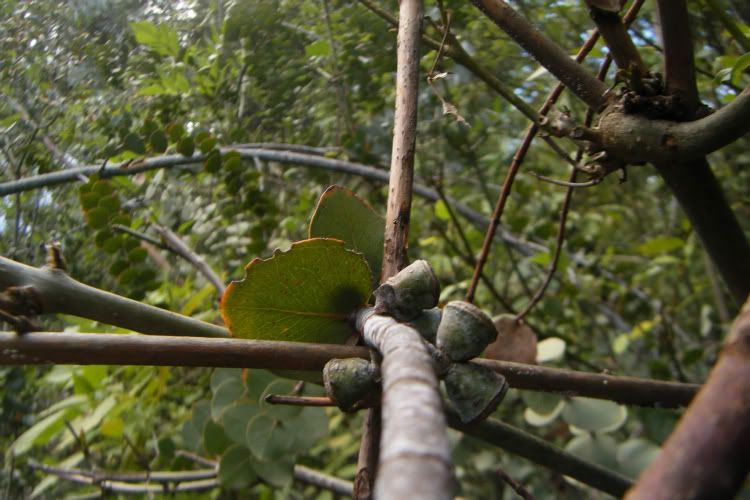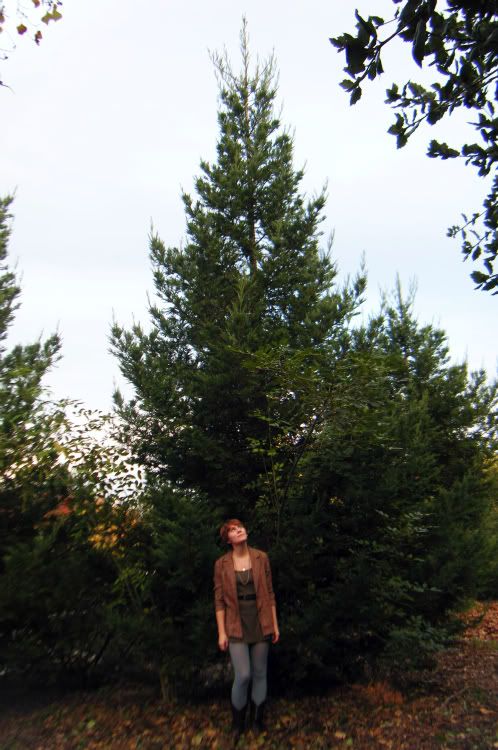 World's biggest Christmas tree!
I've been feeling significantly better than I was over break. The time I spent with Alex over the weekend did a lot to brighten my spirits, and it's been great seeing my friends again, too. My final project for video art went over really well. I think I'll post it up here later this week!
Time for the last session for the quarter of the class I co-teach :)
Today's title comes from The Beatles -- Another Girl, which just happens to be what was playing as I wrote this.
And by the way,
Michal of North Country Girl is having a great little giveaway on her blog
--check it out!