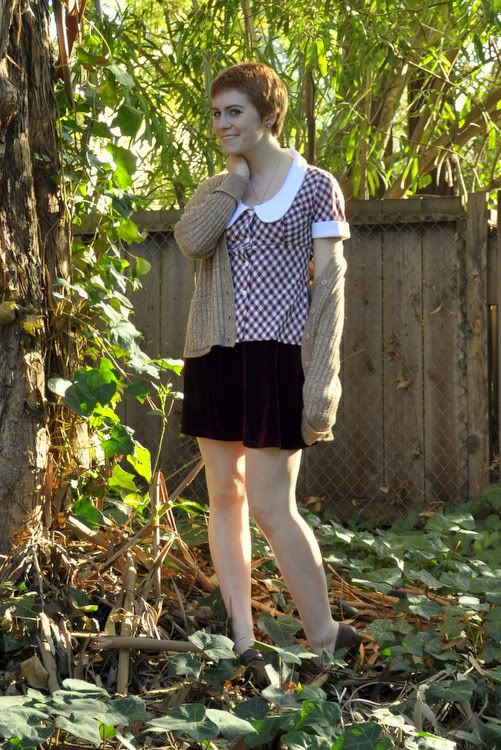 dress: thrift -- shirt: thrift -- shoes: thrift -- cardigan: thrift
Today's one of those days when I just don't feel like writing much. I'm a little overwhelmed by the amount of work I put off this weekend that I need to do.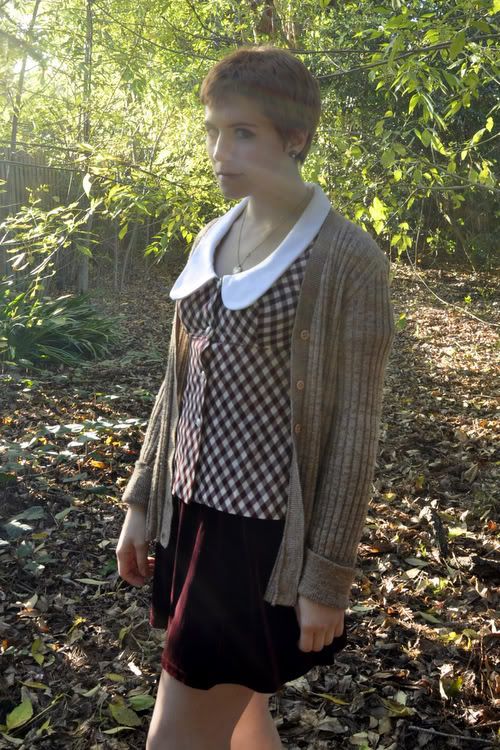 It was actually super rainy yesterday. You'd never guess it looking at these photos. I even had to take off the tights I had on earlier because it was too warm. Gosh, I love the collar on that shirt. It's wonderfully exaggerated.
Today's title comes from Talking Heads -- This Must Be the Place (Naive Melody). I keep waiting for Talking Heads to get old, but they never do. I wish I could have seen them live! I listen to their live albums more than their studio recordings. Oh well!