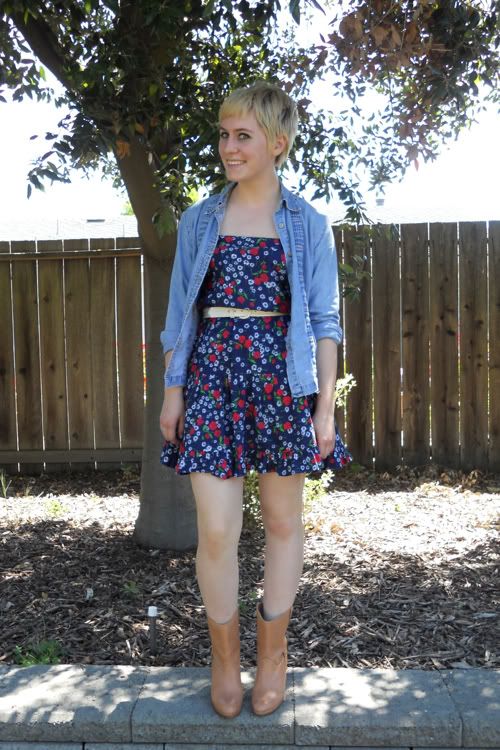 dress: thrift -- shirt: thrift -- boots: thrift -- belt: from a vintage skirt
I write to you from a dorm computer since mine is STILL broken! Yikes! I have a lot to catch up on with all of you, so I'll devote this post to that end. It's been a real mixed bag for me in the last couple of weeks, but right now, I think I've finally worked through the bad and I'm just enjoying the good. And the good is
so
good!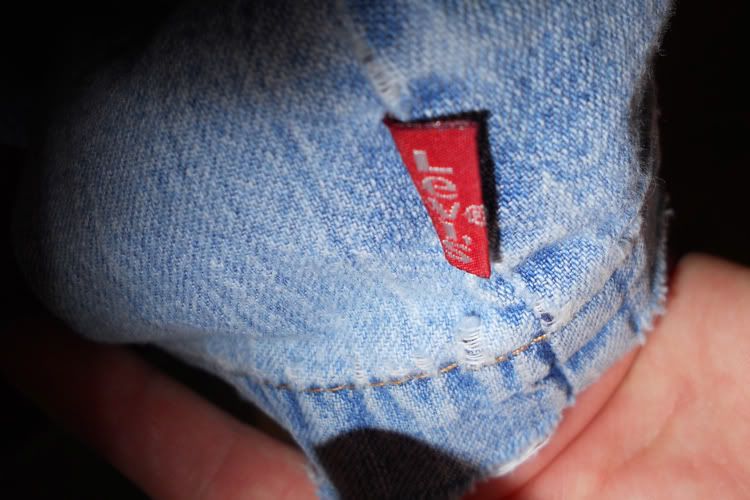 Lots of Levi's love! Here's another outfit...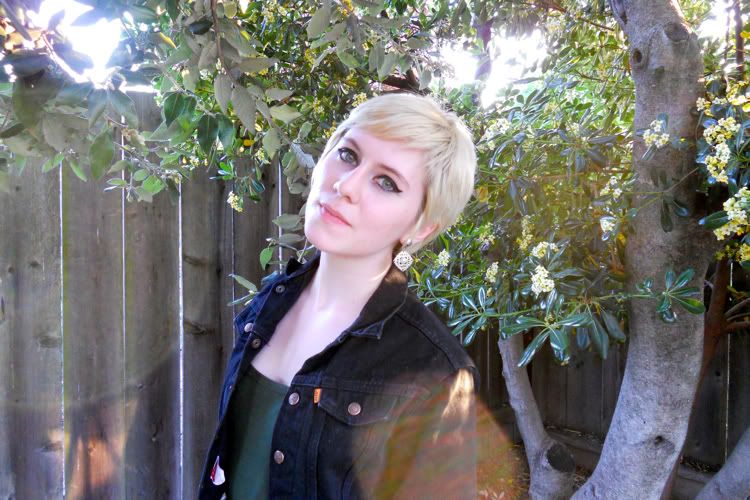 skirt: thrift -- tank: F21 -- belt: thrift -- jacket: thrift
Shoes are not pictured, but you've seen 'em before. They're those clog-style Target wedges. The jacket is one of two kids' Levi's jackets I have. They're the greatest--perfectly proportioned with nice elbow sleeves and a cropped length. They also have these adorable tags inside that say "Little Levi's." Aww.
At my school, there's a tradition of "fountain hopping" when the weather's nice. It's totally socially acceptable to just go hang out in the fountains. Lots of us wear swimsuits, some of us just roll up our pant legs. Whatever the case, it's always a ton of fun. Since it was 85 degrees out for the last few days (YESSS), we all spent a lot of time outside.
Josh - David - Lauren, some of my dearest friends. This summarizes their relationships with one another and general personalities pretty well.
Me and Josh!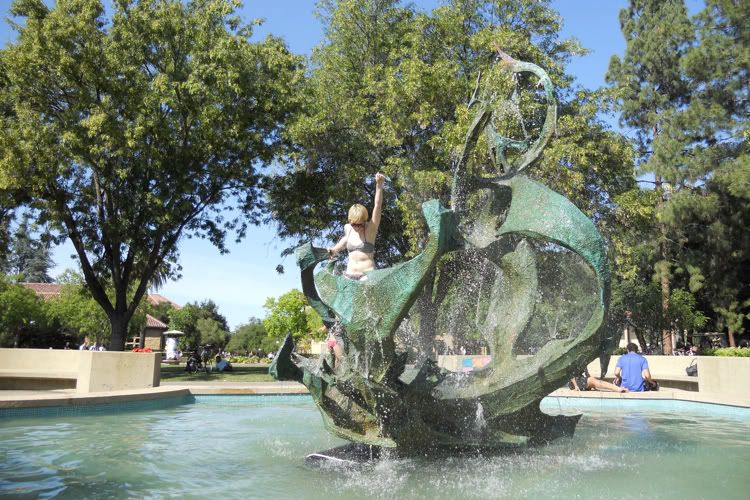 Climbin' the fountain...
My friend Josh is spending some time on campus with us before he leaves for his five week marine biology research expedition. It's been great seeing him since he's been gone all quarter at the marine station down the coast.
This was a really bomb kiwi.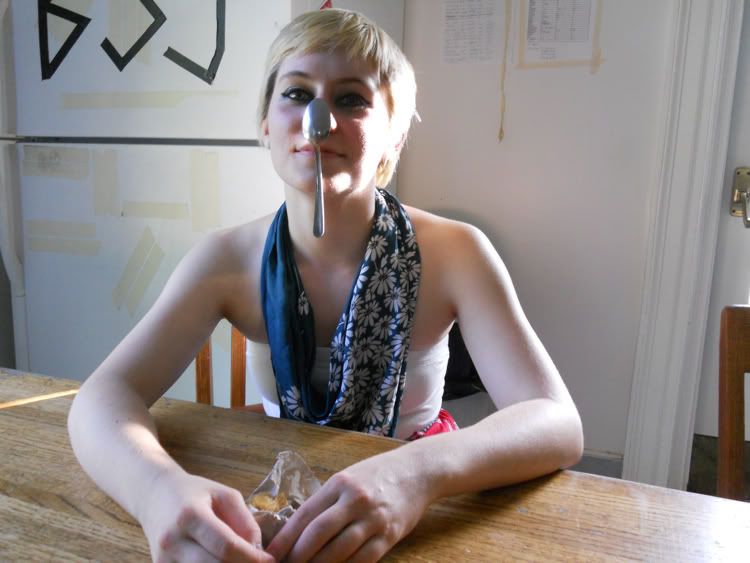 I should learn a cooler party trick, huh?
Josh and I went on a picnic today!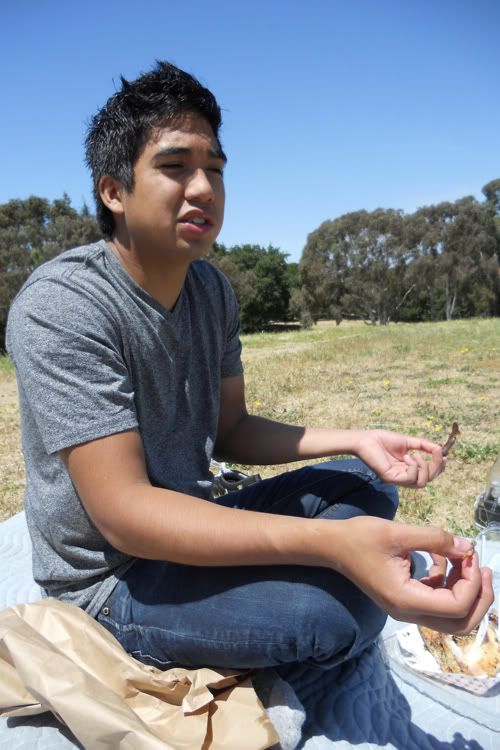 Josh eats chicken with his outraged face on!
Prettiest day and prettiest view!
Okay, and, biggest news... I am interning at ModCloth in San Francisco this summer! I'll be working as a social media marketing writer. There are no words for how excited I am for this. I heard about the possibility of internship openings back in December, and I spent the next four months obsessively checking their careers page. As soon as the listing went up, I submitted a resume, and after a few rounds of interviews, I got the job! I am so, so, so grateful and stoked for this opportunity. What a treat :)
Today's title comes from Jimmy Cliff -- "The Harder They Come," the titular song from the (amazing) soundtrack of the movie of the same name. That was a lot of prepositional phrases.