I'm really excited to announce that next week,
five stylish, charming, hilarious, and beautiful ladies are going to take over the blogging reins with a series of guest posts
. I can't wait to see what they come up with. I've got a lot on my plate academically next week, and I want to finish my work before I head down to Palm Springs with my dear friend Sam to spend the weekend with my aunt and uncle. Between the busy-ness and the trip, it seemed like it was best to avail myself of blogging duties.
One of the academic commitments I'm working on is a paper I'm writing that's all about thrifted fashion and exciting postmodern theory. I want to say more, but I've got to keep my lips zipped so that I can get un-influenced answers from all of you on
the enthralling thrift style questionnaire!
that I've created. It should take about 10-15 minutes... think about the procrastination potential there! And you'd be engaging in virtuous procrastination, the best of all procrastination flavors. You get to add a little extra glow to your halo while putting off more pressing engagements. Win-win.
On an unrelated note, these are some photos from Ashely of
Fancy Fine
's holiday shopping party back in December. I had my lens wide open all night since it was quite dim and generally I don't believe in flash, so very few photos actually came out because there wasn't enough light to focus sharp enough for f1.8 :( Ah well!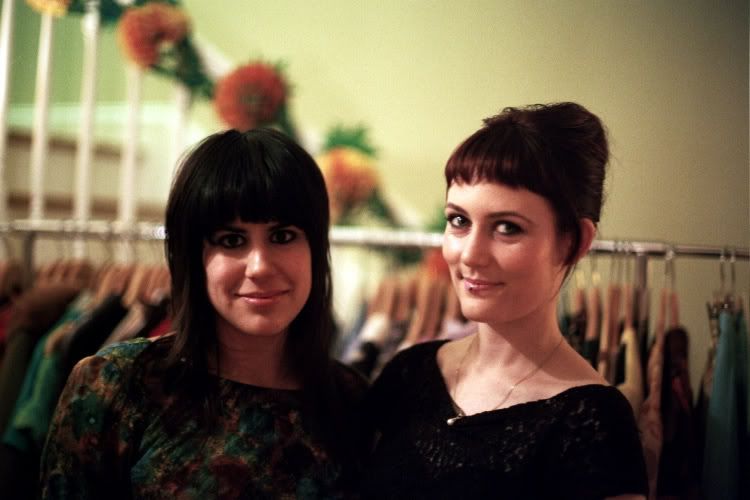 Jenny and Anna of
Hummingbird Girls
(aren't they both adorable!)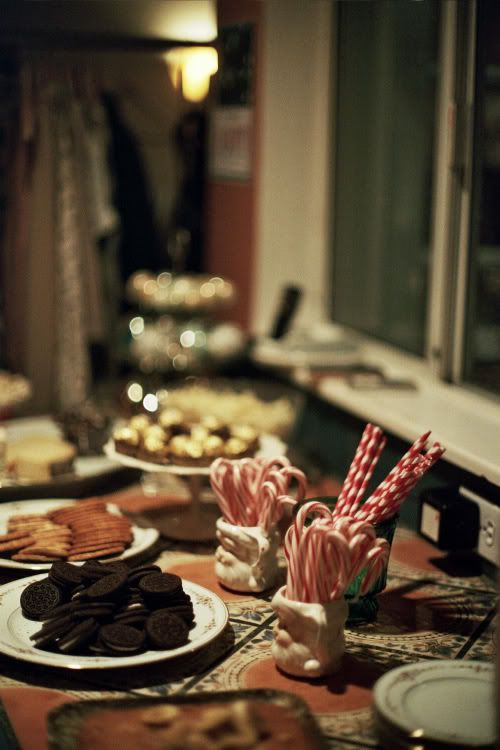 The food! There was an awesome cheese platter (out of the focal plane, sadly) that Alex and I single-handedly ate a third of.
Nicole's spread of beautiful treasures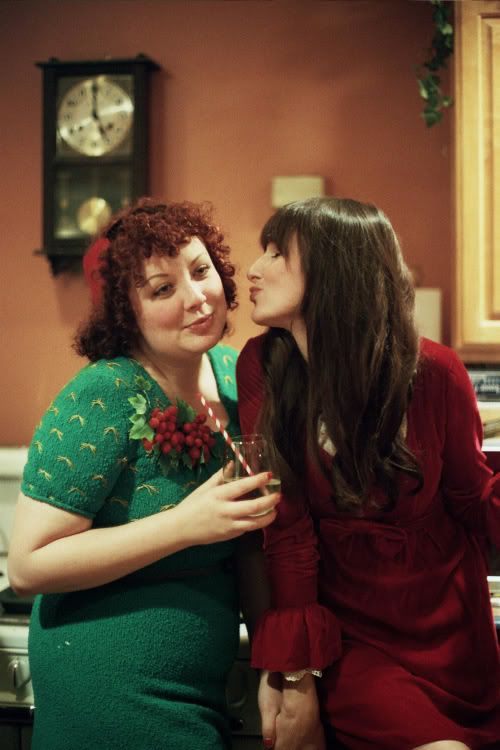 The wonderful Nicole of
Fashion Forestry
and Ashley of
Fancy Fine
Another non-sequitur, but, just for fun, here's a photo of me five years ago. Fourteen. My style aesthetic then consisted of sweaters or knit tops with scooter skirts+leggings or midi wool skirts and Chuck Taylors. Oh, and I had black hair.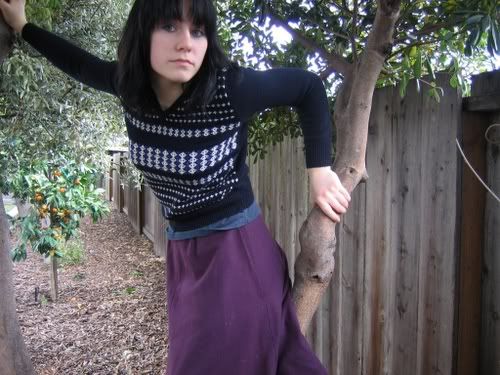 I have no idea what I'm doing in that tree.
And, one last plug for my
Thrift Style Questionnaire
:)
I hope you all enjoy next week's guest posts! I can't wait to come back from my trip with all kinds of great photos and memories to share with you all :D