Just a quick one today!
dress: thrift -- cardigan: thrift -- shoes: thrift -- scarf: present from Alex, thrift -- tights: present from my sister Molly, Target
I actually wore this yesterday, anticipating that today's forecasted rain would mean I'd be dressed in the jeans, boots, and huge cardigan that I'm currently sporting.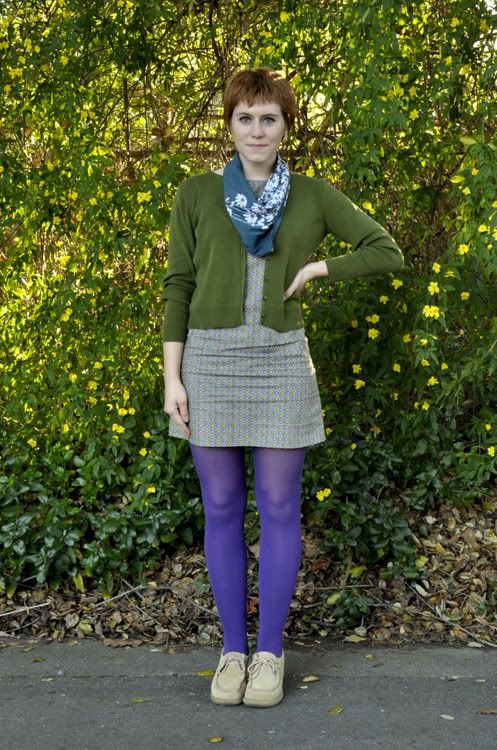 I love this dress. It's a Gap 90s does 60s number. I've seen it at the thrift store a few times, oddly enough. If I find it again in a larger size, I think I'll have to buy it. The one I have seems like it was put through the dryer, and, beyond that, it's just too tight in the butt :P I spent all day yanking it down.
Here's another way I styled it in the fall: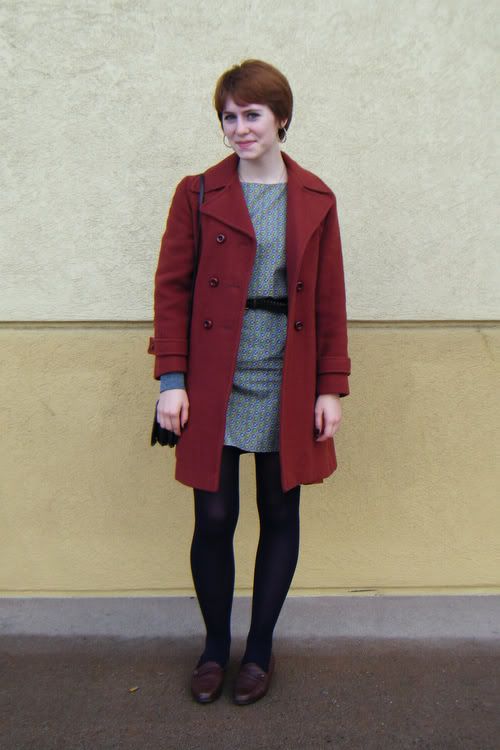 And a little detail shot of the super cool pattern:
I think yesterday's version was the more youthful, fun styling, and the way I styled it last fall is more classic. I like both! Seeing that picture makes me miss having (comparatively) longer hair. What do you think?
I spent some more time in the darkroom yesterday and made a print using two negatives. It was a pretty labor intensive process with lots of contrast tinkering, dodging, burning, time tinkering, etc., but I love the end result. Totally worth it.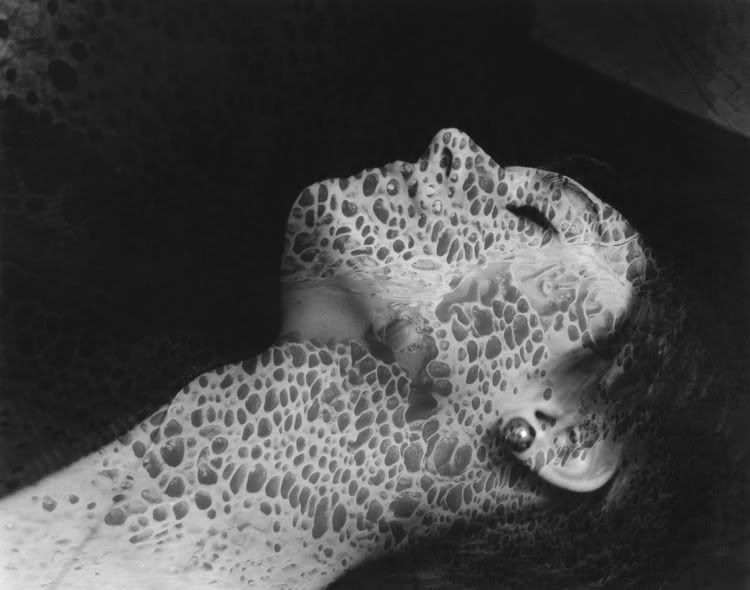 Off to go buy more photo paper and read this really fascinating book for class about Reconstruction and depictions of enslaved Americans and emancipation through public monuments. I'm not being sarcastic; I'd recommend it to anyone who enjoys American history. It's called
Standing Soldiers, Kneeling Slaves.
Today's title comes from The Shins -- "Kissing the Lipless." I love that song so much. The Shins are part of an elite group of bands that I've liked consistently since 7th-8th grade, and have a very special place in my heart :)