Back from my haitus! I hope that you enjoyed the guest posts as much as I did :)
Sam and I left on Friday morning for Palm Springs to spend the weekend with my aunt and uncle in their new studio condo unit. We spent 10 hours in the car driving down, which might sound awful to some of you, but I actually really like long drives. Besides, nothing makes a long drive go by faster than being with a dear friend!
When we finally made it through the LA traffic and got into Palm Springs, my aunt took us out to a lovely dinner and she and Sam had a great conversation about feminist theory. (I love my family!) We spent the rest of the weekend by the pool, traipsing around town, and eating some awesome food. Lots of cheese and carbs.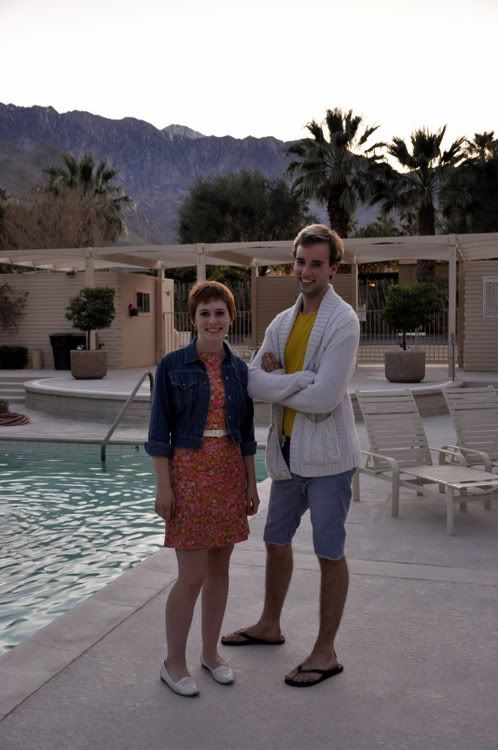 Sam and I posing poolside with the mountains in the background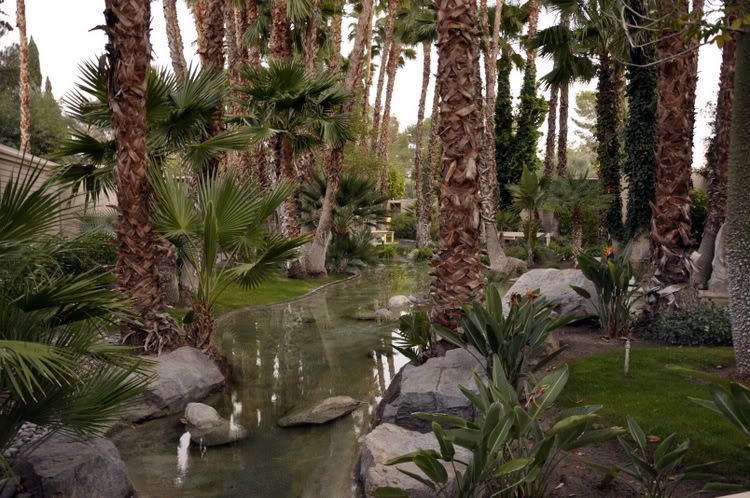 The really lovely water feature running through the complex
Sam in his hilarious, campy, and ridiculous shirt that he bought at "GayMart." Gotta love Palm Springs.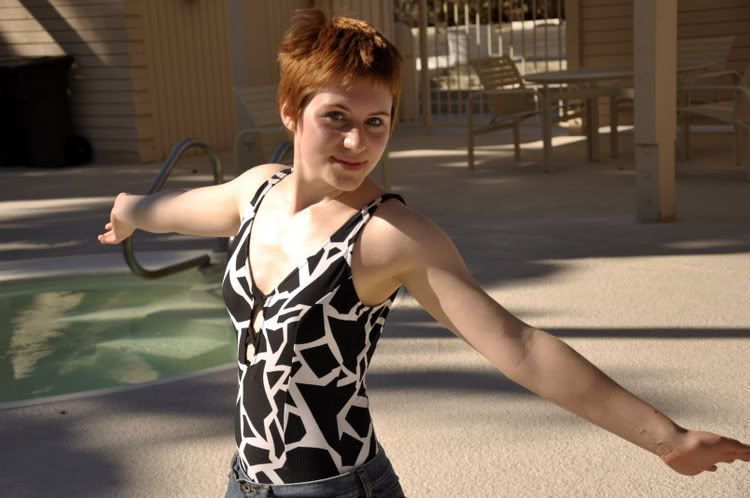 Basking! Blinding people with my paleness! I bought that funky swimsuit at Goodwill the day before we left, and it worked out great. I could actually swim in it, unlike most bikinis.
What a lovely pool it was. It had this funny fountain-pedestal thing in the middle of it, which was really good for pretending to be a statue.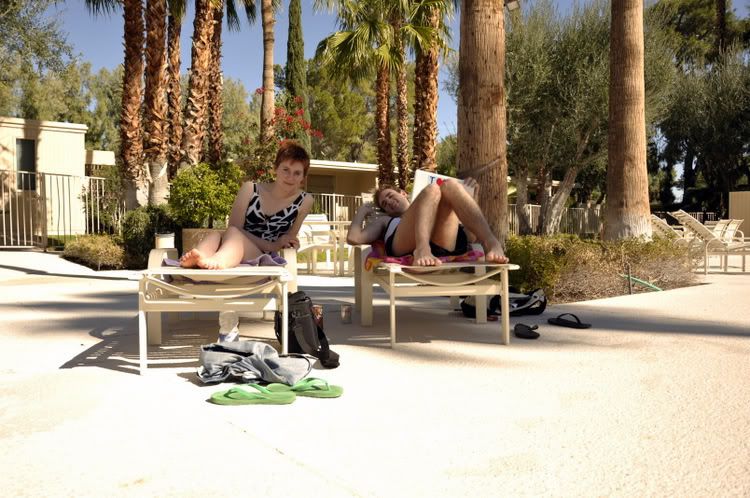 This is how we spent most of the time that we weren't eating.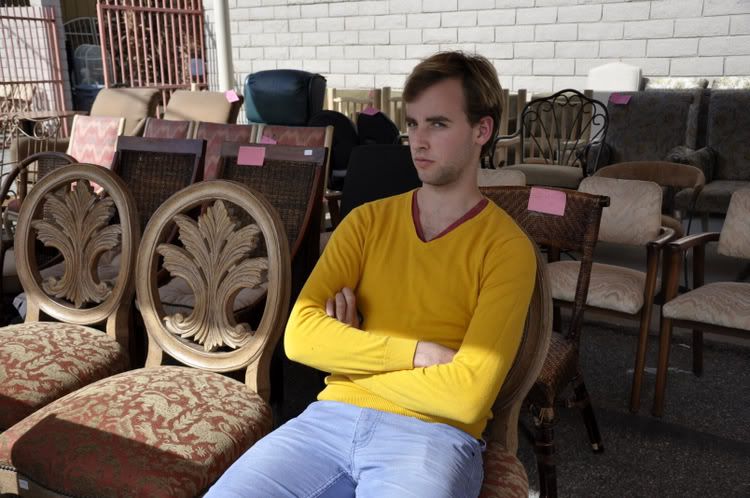 This is what we look like when we're hungry and overheated.
Don't cross me when I'm hungry and overheated.
Note my wonderful aunt and uncle exiting their unit. They were pretty much the best hosts ever, and not only put up (and put up with) me and Sam but also treated us to
3
delicious meals
and
delighted us with their entertaining, intelligent company.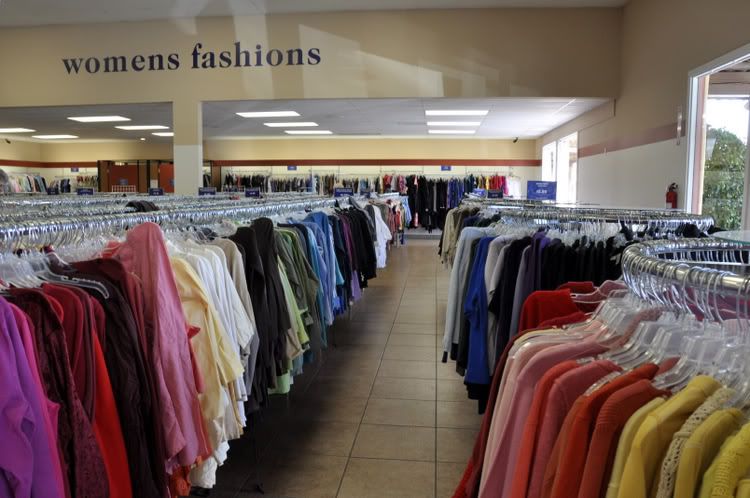 Palm Desert Goodwill organized as a spectrum. Very cool! I bought an awesome 80s cardigan (to add to my collection).
Palm Springs has a lot of empty lots like this. It creates a strange, desolate feel. That's the desert for you, I guess!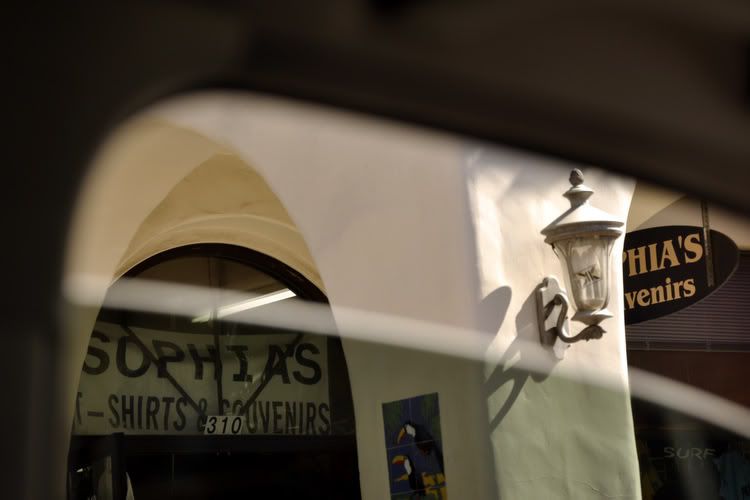 OMG my own souvenir shop! Okay, my name isn't Sophi
a
, but it's close. My name is unusual enough that I get excited whenever I see something close to it.
On Sunday, after 9 hours on the road with Sam full of late-night driving punchiness, disgusting and absurd "would you rather..." questions, and the entire
Chicago
soundtrack, we made it back to school at 1:30 AM.
It was all cloudy and rainy on Monday, so I took the opportunity to wear my new cardigan. When I got back from class in the afternoon, the light looked so gorgeous that I just had to take some self-indulgent self-portraits (are there any other kind of self-portraits?).
I took some photos with the 4x5 camera I'm using while we were in Palm Springs, and I can't wait to post them when I'm done printing them!