First, an outfit, and then on to more important matters.
I wish the weather were still as summery as it was the day I took these photos! I'm in at the office on my lunch break right now, and rather dreary outside. But hey, at least the fact I can see that means that there are lots of windows in said office, right?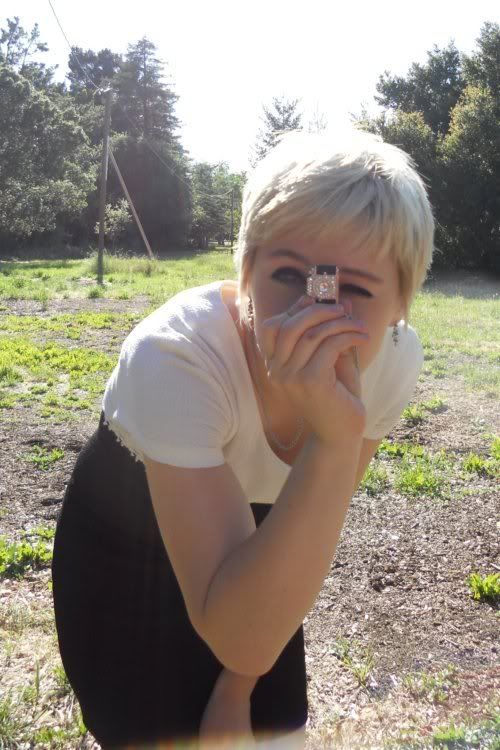 I absolutely adore this little camera necklace I bought from Forever 21. Isn't it the cutest? Perfect for a film camera enthusiast like myself.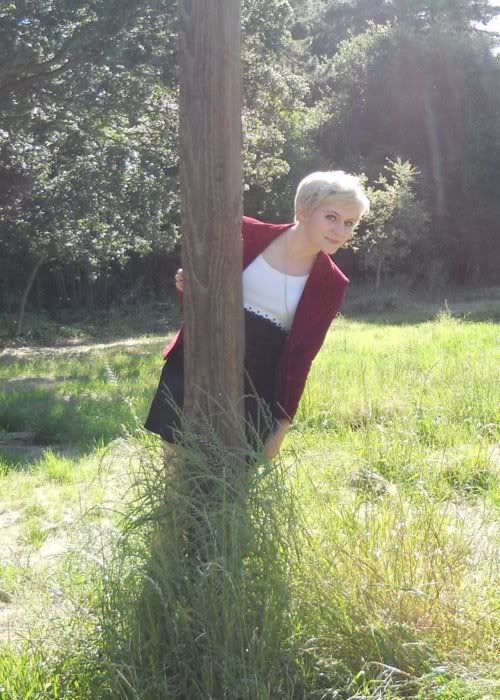 Life is so good right now--new people, new job, incipient summer weather. This is only my third day working at ModCloth, but I know I'm going to love it. The office has a great open layout, and all of the employees have adorable dogs sitting beside their desks.
As I'd imagine many of you have noticed, my blog has been rather terse and inactive in recent months. I've provided a bevy of excuses along the way, all of which have been true. It's been one of the busiest times in my life.
But, beyond that, I realized yesterday that my silence may have had a lot more to do with my emerging ambivalence about blogging. Here's the thing: I am an incredibly opinionated, strong-willed, intellectually-minded, outgoing, and frank person. The fashion blog world encourages us to be inoffensive, apolitical, non-religious (well, it's more that nobody ever talks about
not
believing in God), lighthearted, and unfailingly positive. Yet poke around on IFB enough and you're sure to come upon a whole host of posts encouraging new bloggers to Be Themselves and Bring Out Their Unique Individual Personalities.
The longer I blogged, the more clear it became to me that my readers' views did not necessarily line up with my own. Since I wanted to grow my readership, I tried to keep things as un-alienating as possible. In the very first days of my blog, it was almost painful for me to not comment on blogs I didn't like. I'd add dozens of blogs that didn't interest me to my Bloglovin' feed because I felt so guilty ignoring people who seemed to enjoy my content.
Lately, I've felt like my blog completely elides my personality. What do you learn about me, really? Well, I seem friendly enough. That's true; I try to be kind as much as I can, but I'm also pretty no-bullshit. I won't lie to people to make them feel better. You learn that I'm a student and a photographer. Again, fairly neutral information. This one time, I even told all of you about my experiences with Bipolar II. But even that was the expurgated, de-politicized version. I told it without the teeth.
I've justified it to myself with the excuse that a fashion blog is emphatically
not
a diary,
not
a soapbox,
not
"public therapy." But why not? Who decided that? Blogging allows you total control over your content, and while you certainly can tailor that content to please your readers, I don't think it makes sense to allow the audience's desires to totally eclipse your own.
From this point forward, you can expect some content changes around here. I'm sick of having nothing to write about, and I suspect that you'll all find opinions a bit more engaging than "today I went to class and then to CVS and then I sat in front of my computer and wrote this and I'm a little sick but I'm starting to feel better and it's about 67 degrees outside" anyway. Hopefully.