I've spent the last few days waffling over who to do for my first-ever Photo Friday. I wanted to do someone just a little under-the-radar just to be unexpected, but my soft spot for Eggleston got in the way.
William Eggleston's work pretty much single-handedly legitimized color photography as a valid art medium. Okay, legendary curator
John Szarkowski
helped, but Eggleston took the photos.
Born in Memphis in 1939, Eggleston took up photography as a hobby in the late 1950s. In the years that followed, he began experimenting with color photography. His real artistic breakthrough was his discovery of the dye-transfer process in 1972, which allowed him to create prints with hyperreal vibrancy and saturation. I don't mean to say that he invented it; he just discovered the capacity it held for his work.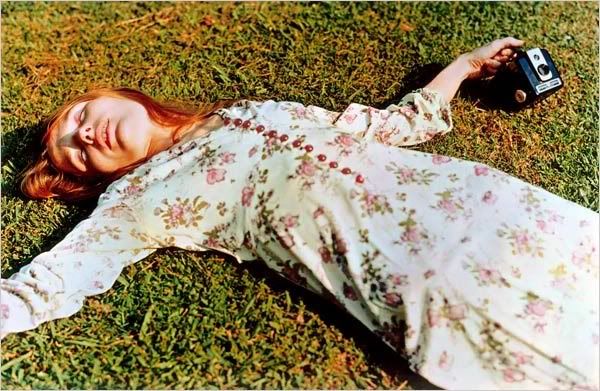 I've always thought
this photo by Juergen Teller from the Marc Jacobs Daisy campaign
was a pretty blatant rip off of the photo above.
I love Eggleston for a few reasons. One is the immediacy of his work. The vibrant colors, shallow depth of field, and perfectly crisp focus isolate the subject in such a way that you see it not as an image on a page or a wall but as something physically before you. I also love the banal subjects he chooses. You could call it a postmodern statement, but I take it more as a reminder of how striking our everyday world really is.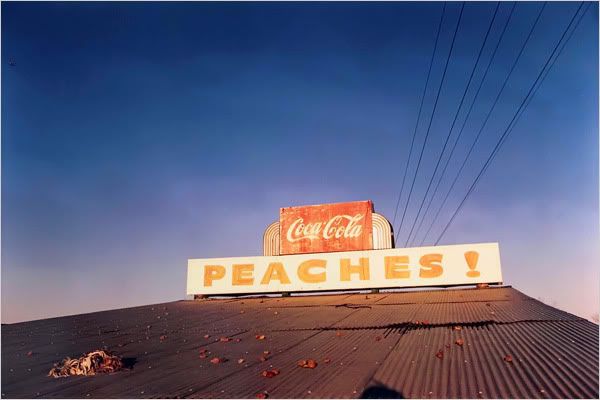 Eggleston also has a place in my heart for his involvement with one of my all-time favorite bands,
Big Star
, who also hailed from Memphis. Eggleston did a lot of shooting in Memphis in the early 1970s, and the late Alex Chilton (Big Star's frontman) dated Eggleston's second cousin, Lesa. Big Star used Eggleston's famous "Red Ceiling" on the cover of their second album,
Radio City
.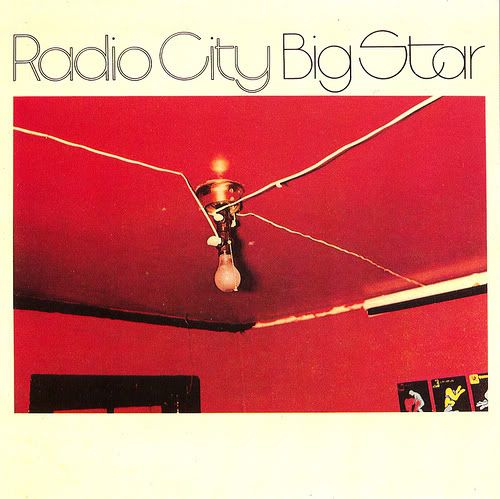 Lesa, a beautiful young woman who had just graduated from high school, inspired many of the songs on Big Star's tragic nervous breakdown of a third album,
Third / Sister Lovers
. (So titled because another member of Big Star was dating Lesa's sister.)
The girl in red is Lesa. You can read more about this stunning photograph
here
and the Big Star implosion saga as it pertains to Lesa and Eggleston
here
. (These are really interesting reads, I highly recommend them!)
I think this is also Lesa.
Eggleston is still alive and working. In 2005, he was the subject of a documentary called
William Eggleston in the Real World.
And, on another note, if you enjoy this blog, I would love for you to follow me on Google Friend Connect (link to the right) or via Bloglovin'! Let me know, and I'll be sure to follow you back.
All of these photos are copyright the Eggleston Trust. I pulled them from the following websites:
http://www.egglestontrust.com/