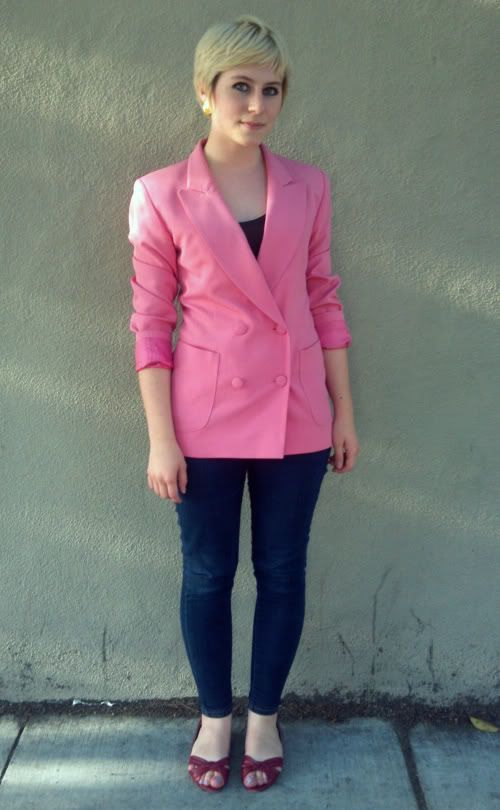 blazer: Moschino via Goodwill -- jeans: Levi's -- shoes: Taryn by Taryn Rose via Goodwill
Short, sweet, and shallow today :P
My picture is a little fuzzy today because it's from my Android, which takes great close-up shots but less-than-stellar outfit-distance photos. So, I'm not diggin' my jeans. They're just $40 Levi's jeggings, and they tend to bunch up like crazy at my knees (see photo). Furthermore, being jegging-y, their wash leaves something to be desired. I'm in the market for some great high-waisted jeans, preferably in a clean dark rinse. Any suggestions?
So I've been on a huge pink kick recently, and when I saw this blazer on the rack at Goodwill on Thursday night I got really excited. And then I took it off the rack and saw that it was a freakin' MOSCHINO blazer. For $8. Winning!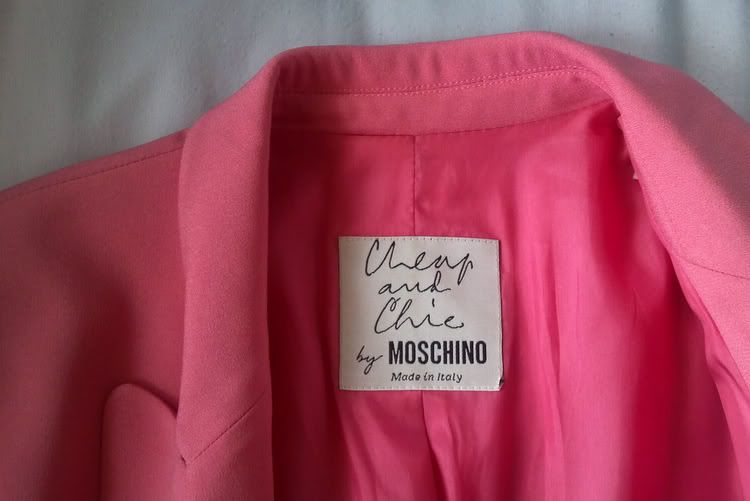 I wanted to keep it really casual today since my allergies are getting me down. And pants just sounded great--it'd been a while.
Today's title comes from The Brian Jonestown Massacre -- "Anemone," my official 2011 summer jam. Check it! You want to! Seriously!