I AM BLONDE! I did it! One Colorsilk kit, one bleaching, and one toning later...
Already having more fun!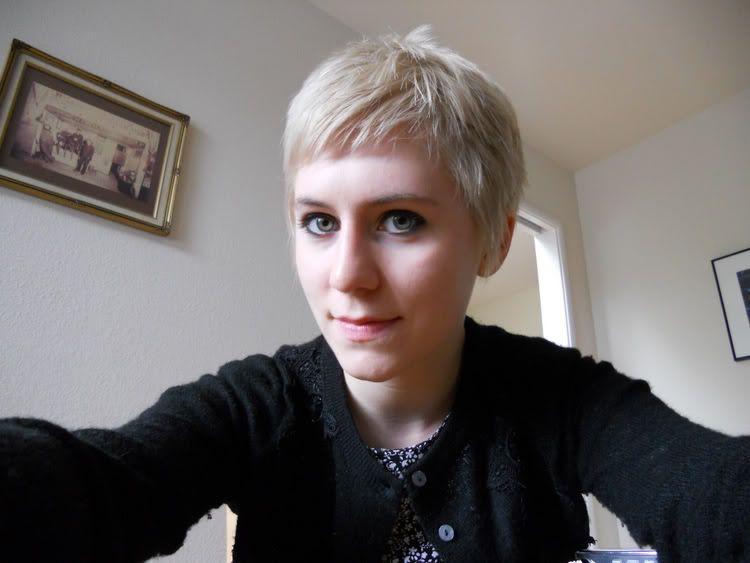 I love it! I hope you do, too... And if you don't, pretend you do :P
Anyway, this was quite validating since I've had countless hairdressers tell me to never do bleach myself. It was really pretty simple, and my hair still feels nice and strong.
As a little prize for those of you who regularly read my blog, if you want an extra entry in the giveaway you can tweet or blog about it and post a link. Or both! TWO extra entries. Fancy that.
Today's title comes from Blondie -- "Accidents Never Happen." It was either Blondie or No Doubt, and I have to say that Debbie is closer to my heart (although Gwen Stefani has some amazing abs and awesome hair).