shorts: thrift -- blouse: thrift -- cardigan: thrift -- shoes: thrift -- tights: Aldo clearance -- necklace: Madewell, won in Sydney's giveaway
It may look like we're having beautiful spring weather. We're not. It's sunny right now, which is the first nice weather we've had in five straight days of heavy rain and clouds. The rain isn't supposed to truly stop until next Monday. i.e., the first day that I'm back in class after spring break. Nice timing, universe. Really nice.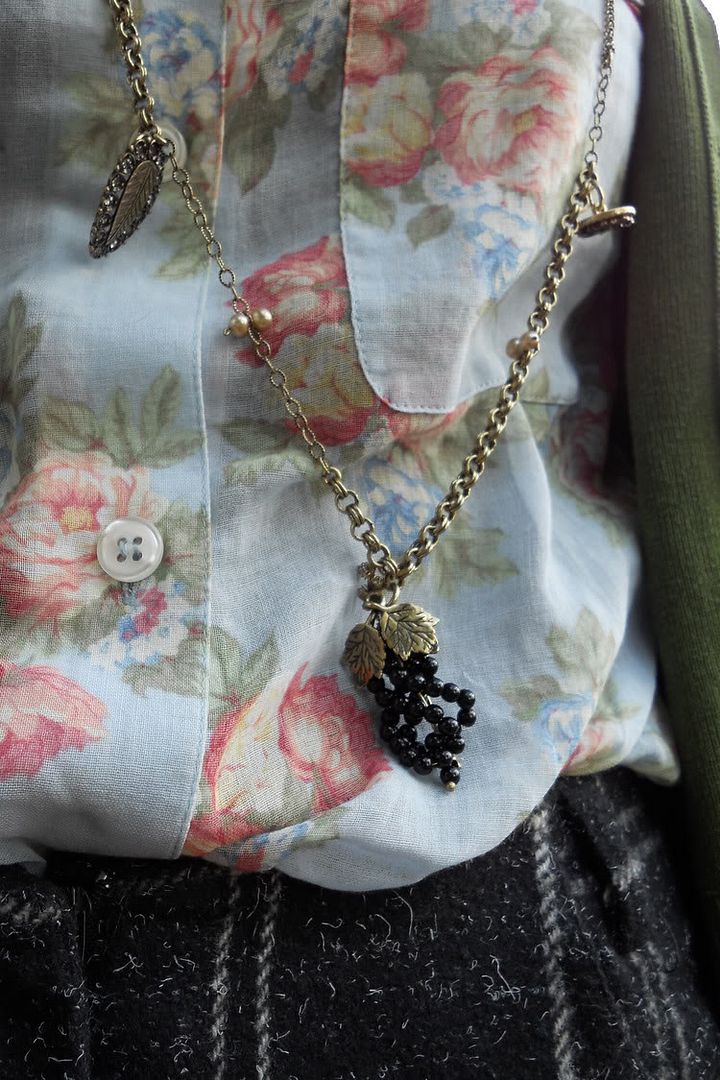 All that being said, I'm still super-stoked to be on break. I've got lots of really exciting plans like 1) actually reading other people's blogs, 2) cleaning out my filing cabinet and reorganizing my files, 3) finding a way to arrange the furniture in my room so that I can use my speaker towers and my desk, and 4) putting decent content here on my blog. Alex's break isn't right now, sadly, and my friends from high school aren't on break either. What can you do!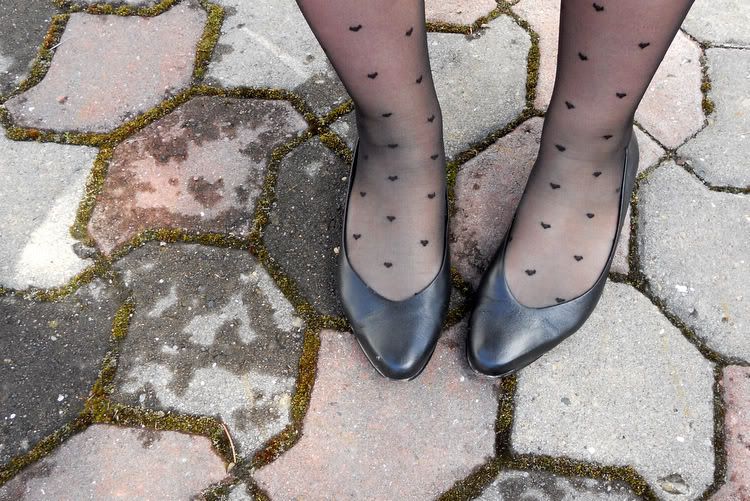 Now, please enjoy some other photos. From left to right: me and my cat Kermit acting like the weirdos we are, another outfit shot, and what it looks like after I put in my hair product and before I make it go the right way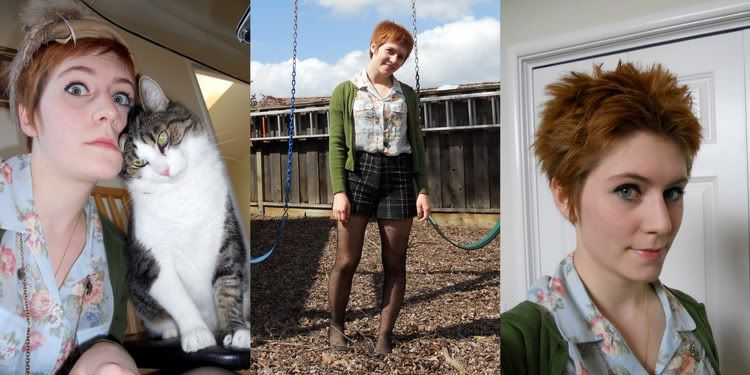 Today's title comes from The Pastels -- Crawl Babies. I'm obsessed with The Pastels. If you like The Vaselines, Belle & Sebastian, Beat Happening, or Tallulah Gosh, I know you'll love them.