dress: thrift -- belt: thrift -- boots: thrift -- earrings: thrift
Oh my goodness, it's been quite a week. I still have one final on Friday, but I'm not too worried about it. The big hurdles for me was my term paper about thrift-vintage fashion and authenticity. (The written version of the presentation that I posted.)
I really love the sweep of this dress! It's just a real pleasure to wear. My grandmother took me thrifting for my birthday in September while I was visiting the small town where she lives. I filled up a whole grocery bag for something like $4. Small town thrift stores are the best!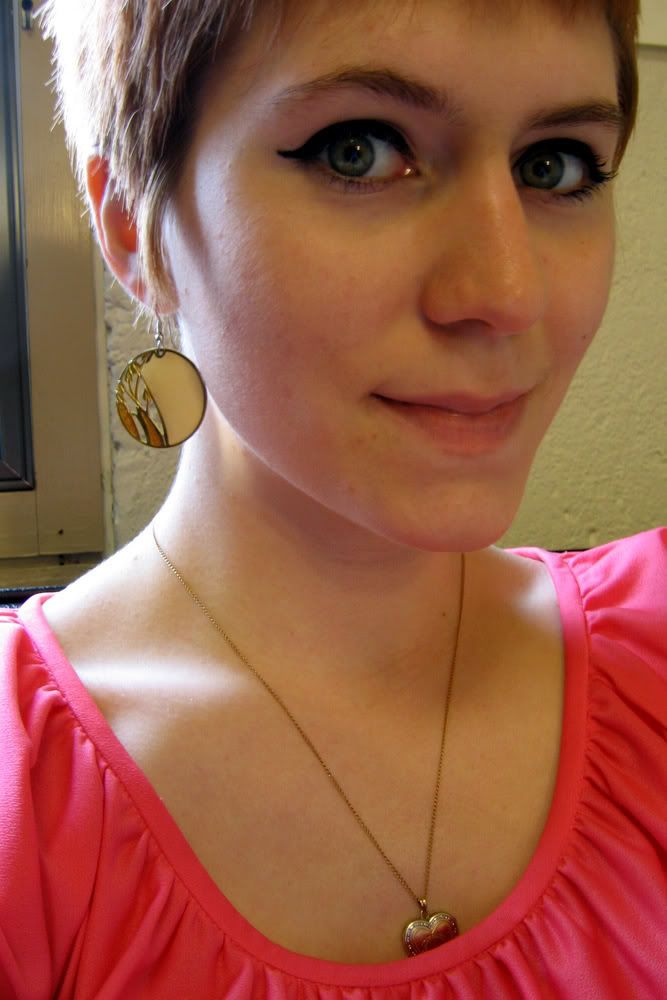 Tree earrings and nice pleats!
I hope you like the new layout :) I've got spring on the mind, and I was sick of the dreary brown and black of my old background. Oh, and...
my Etsy
shop
is up and running!

I'm still working on posting everything I want to sell. It takes SO LONG. Oh my goodness, I figured it was a ton of work, but I had no idea just how much. I'll be posting about it more over the weekend once I'm all done posting my wares.

My 100th post is coming up, and I think I'll host a giveaway to celebrate. What is your favorite kind of giveaway? Do you like Etsy store credit? Thrifted accessories? Little trinkets? I don't have much of a budget, I'm afraid, but I want to give away something that people want and that will entice participation, too. What has worked for you?


I feel like such a broken record, but, again, I am so sorry for being such a terrible blog reader! I've just been so, so unbelievably busy that It's been impossible. But I should be back in the game for the next couple of months until finals hit again...

Today's title comes from Jacqueline Taieb -- 7 heures du matin, my favorite getting ready for school jam. Definitely beats "Friday."