In the past week, I have...
Written 6,500 words of essays
Printed 7 photographs (each one representing between 1-3 hours of work)
Attended 6 classes
Taught 1 class
Cleaned up after the mess left by cooking dinner for 50 people 2 times
Cleaned 1 bathroom
Read for 3 hours
...so blogging just hasn't been in the mix. But things should be back to normal starting Tuesday or Wednesday
In the interim, here are some collages I threw together of pre-blog outfits or outfits I didn't end up posting. Some of these are as old as the summer before my senior year of high school. Note the awesome bathroom outfit photos.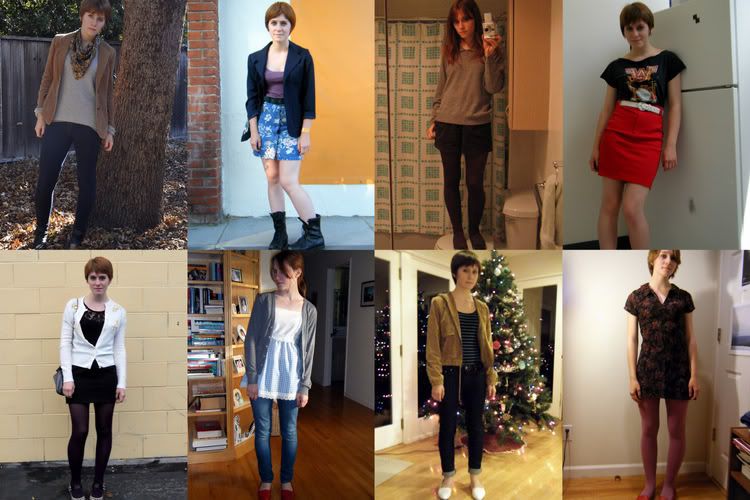 I suppose it's an opportune moment to mention that I've decided to start growing my hair out! Not to the way it is in those photos, but to about my shoulders. I'm hoping to rock a nice shag, the big girl version this haircut that I had when I was 13. Just maybe actually styled a bit instead of just left to dry and a bit more layered...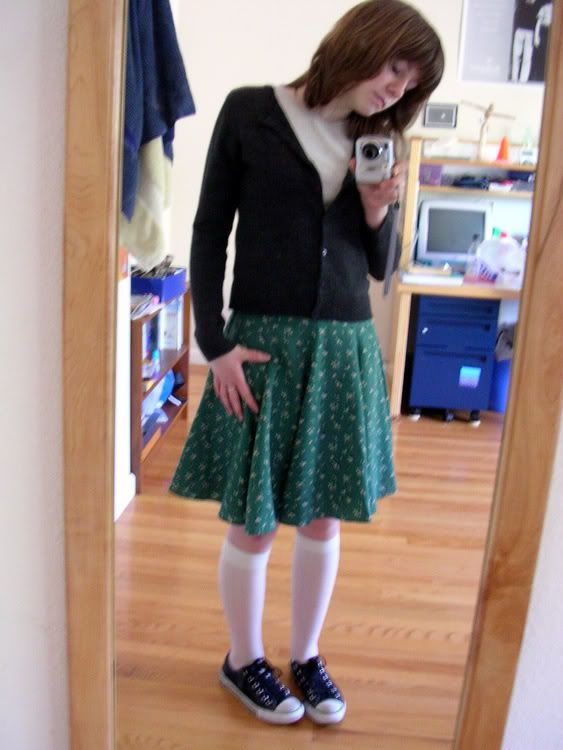 Note the iMac in the background.
All right, 17 photos of me is way more than one post needs! I should get myself to bed before I turn into a pumpkin.
Also, an anonymous commenter asked for some hints about where to buy an awesome 80s prom dress. I can't tell you any specific places to look except in the San Jose area, but I see nice ones at Goodwill all the time. And Salvation Army, for that matter. As with all thrifting wants, it'll take a while to find the perfect one, so just be patient and open-minded. I bought my 60s floor length navy chiffon prom gown for $8 after buying a $35 80s one on Etsy that just wasn't working out.