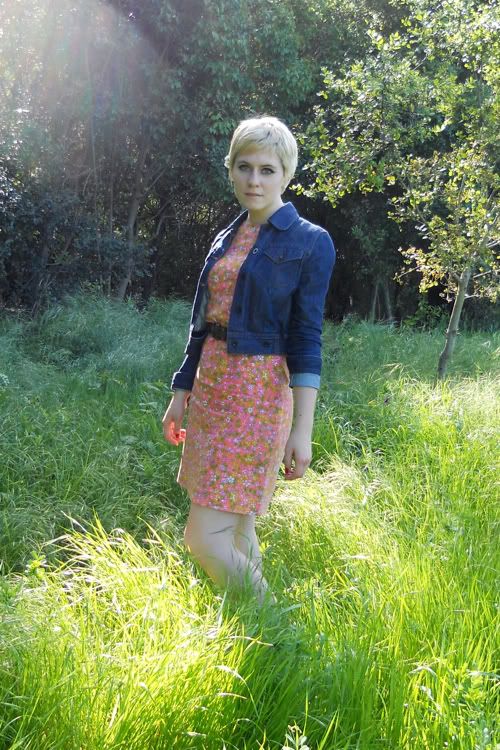 dress: Alameda flea market -- jacket: Levi's -- boots: thrift -- belt: thrift
Wearing my banner dress today!
Obsessed with going on walks lately. Bad at focusing. Excited for summer, but I've still got 6.5 weeks of school to go.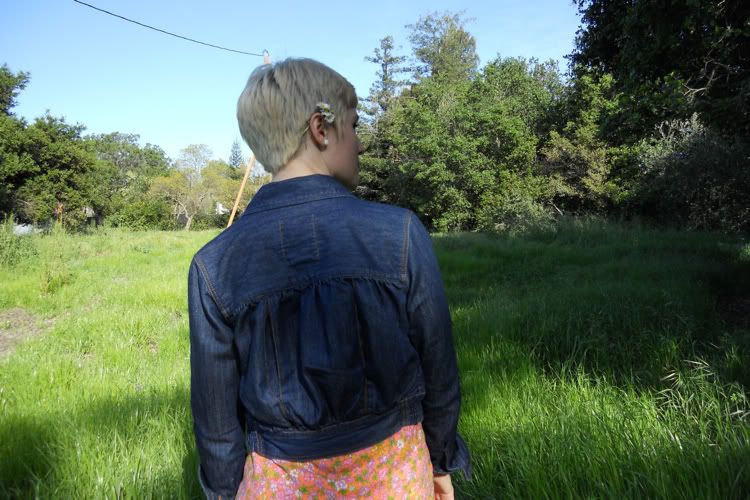 Roots are coming in. This blonde thing is high maintenance.
I am in love with Stephen Malkmus today. Please enjoy my two favorite Pavement songs.
Today's title comes from Pavement -- "Range Life."