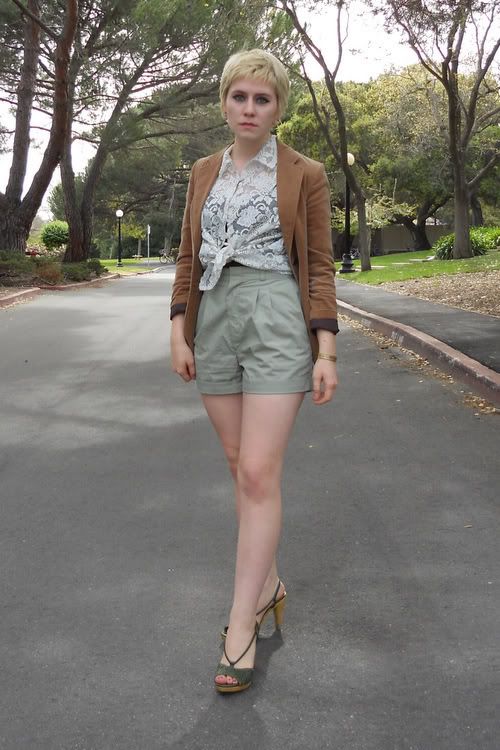 shorts: thrift -- top: thrift -- shoes: Seychelles via thrift -- blazer: thrift
Like my pouty face? Sometimes I get sick of smiling for my photos, so I thought I'd push it in the other direction and look irritated :P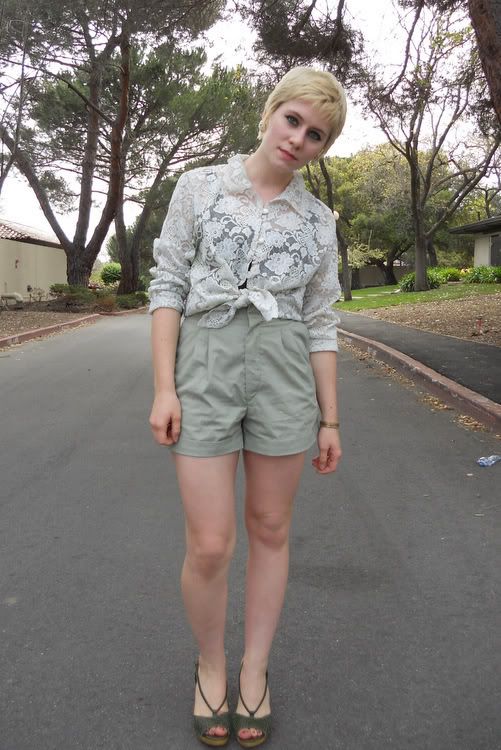 It's a terse day for me. I was working on a creative nonfiction piece late into the night yesterday, and it kind of sapped all of my writing energy.
I took a little mid-week leisure break last night to take advantage of 50% off day at Salvation Army. I had the good luck of finding both these awesome shorts and this lace top, and I thought it would be fun to try out the whole monochrome thing with my new finds.
I don't usually buy awesomely-bad things from the thrift store because if I did I'd have no money or space. Last night, however, I had to give in to the temptation. I found these pillows, you see. These latch-hook portrait pillows of a raccoon and a stag. It doesn't get much more wonderfully awful than this.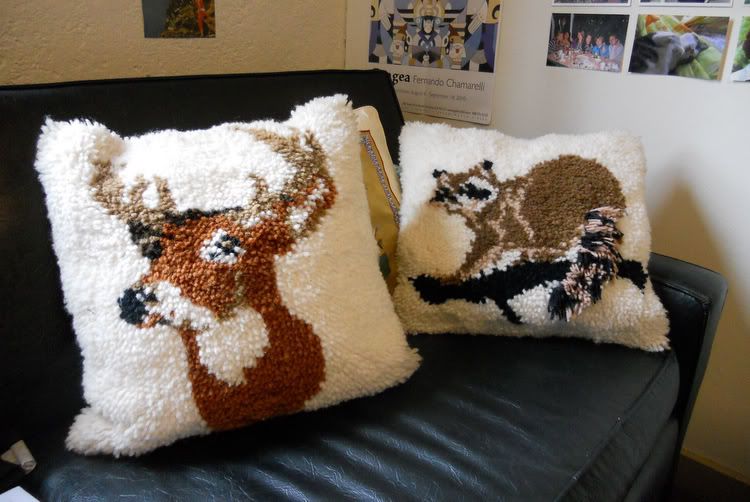 Today's title comes from Elvis Costello -- "Green Shirt." I've always wanted to use it for a post title, but I've never had a green shirt with buttons before now!