First things first, the winner of the 100 post giveaway is Brinny of
Not Without Incident
! I found her blog on Chictopia ages ago, and it's one of my favorites. Not only does she have some seriously badass blue hair, she also has a wonderful knack for colorblocking and minimalism. She also has really nice photos. What's not to love, eh?
Goodness me, what a week it's been! Definitely one of my most stressful ever and certainly one of my worst since the start of college. I was just an underslept, underfed, overworked ball of stress. Unfortunately, the more stressed I get, the less likely to do productive things about that stress I become. The good news is that I did everything I needed to to a level of quality I'm happy with.
This weekend, I'm trying to be productive. I'm off to a good start. After sleeping for 12 hours last night, I woke up and got cracking on deep-cleaning my room a bit, something I've been meaning to do for about six weeks now. I've also got big plans to catch up on blogs this weekend, too. Sorry to have kind of fallen off the face of the earth.
So, what was I up to this week? The big thing was doing all kinds of reading, going to class, the usual. Beyond that though, I also had an art show open this week, meaning that I spent 9 hours on Monday installing that plus lots more time as the week went on fine-tuning stuff leading up to the reception. My dear friend and roommate from last year, Lauren, invited me to have a show with her. She's one of the most amazing artists I've ever met, so I was flattered and excited that she even asked. I said "yes," obviously!
Here are some photos from our opening. All of the photos are mine, all of the illustrations and the little clay figures are Lauren's.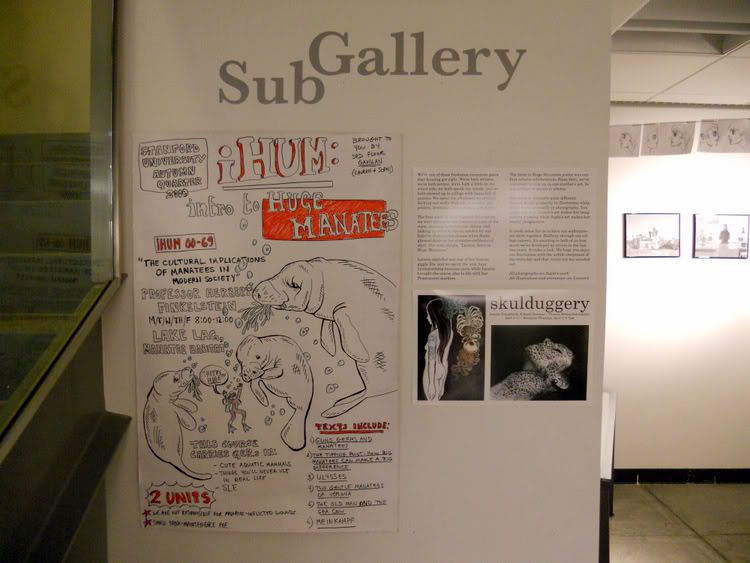 Our first artistic collaboration, a poster for "Intro to Huge Manatees" (our school has a required program for freshmen called "Intro to Humanities") that we made on the first night of freshman year. Next to it is a poster that I designed for the show and our artists' statement.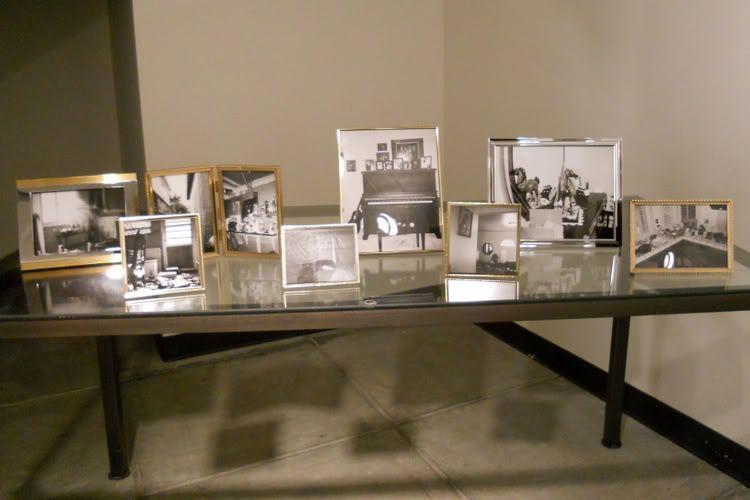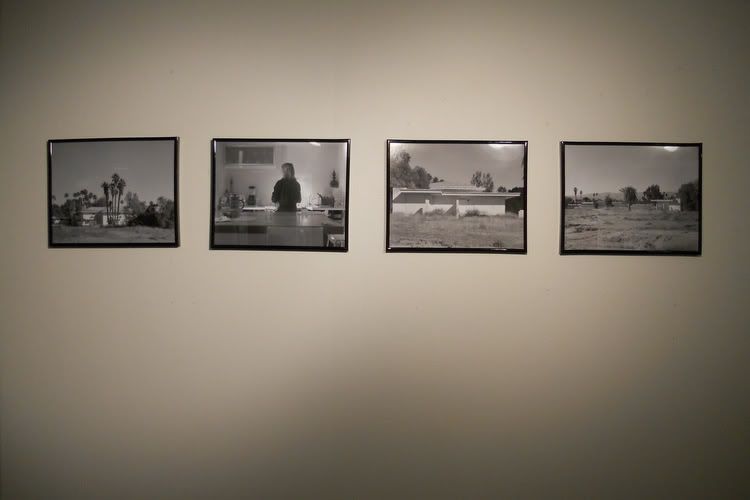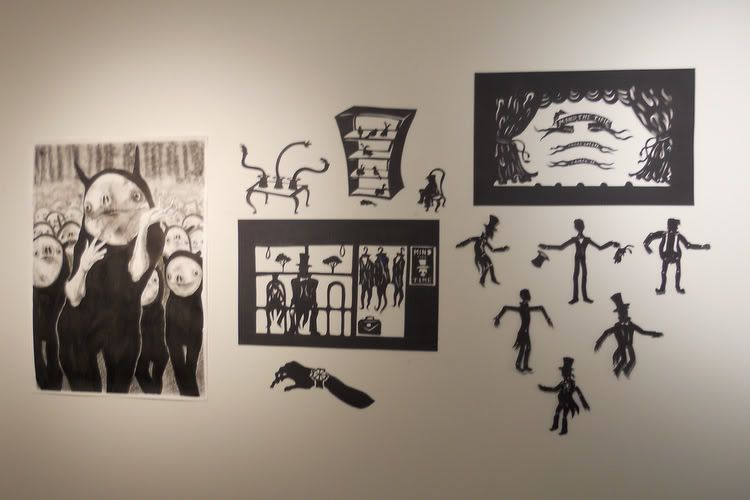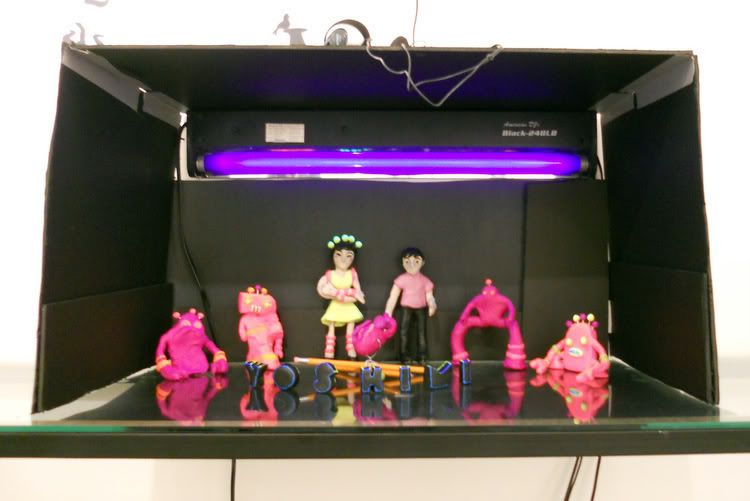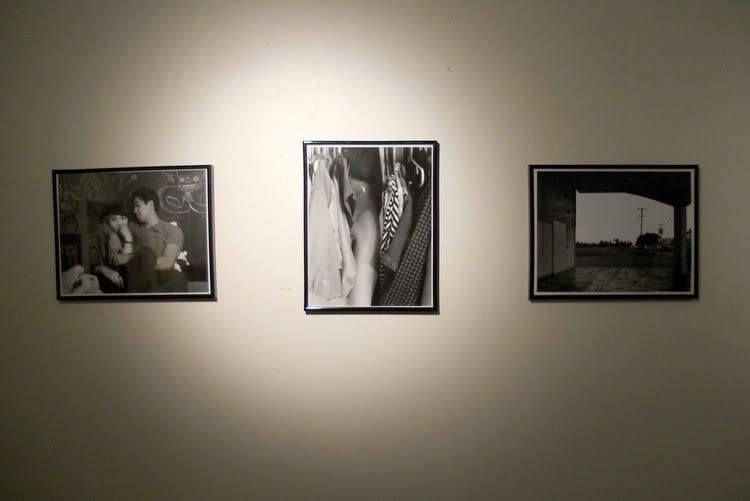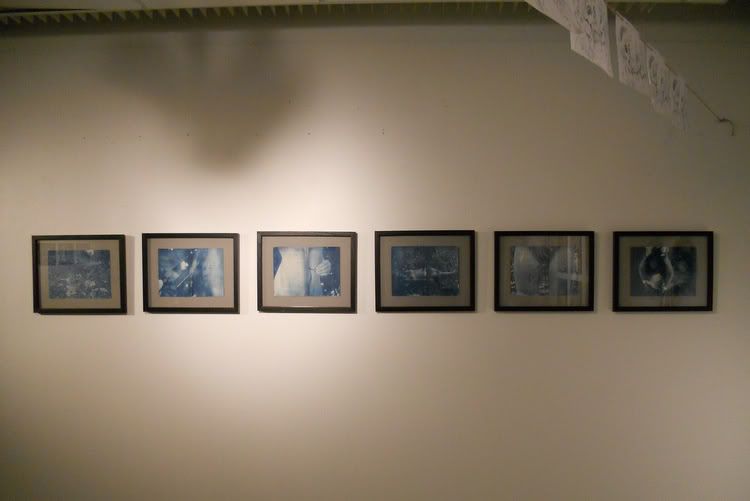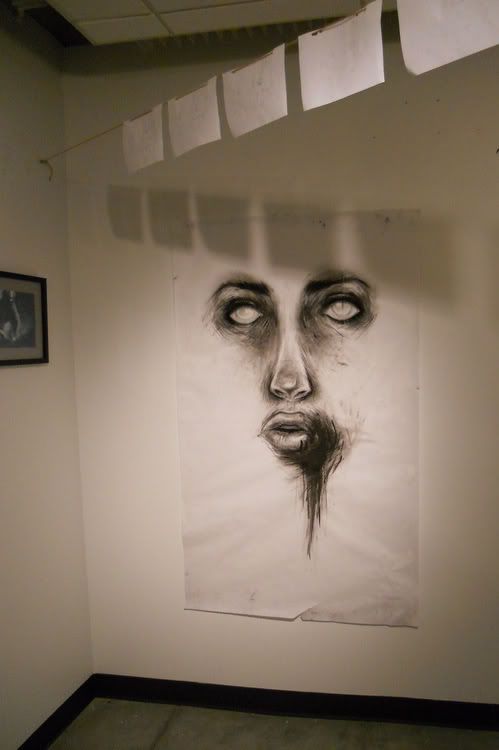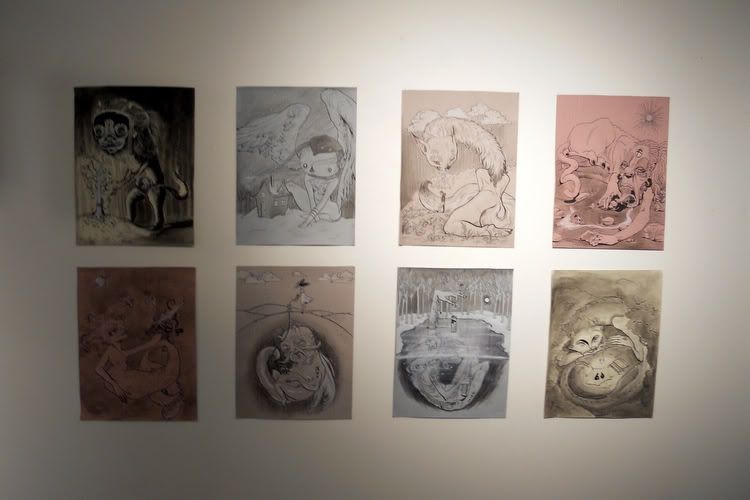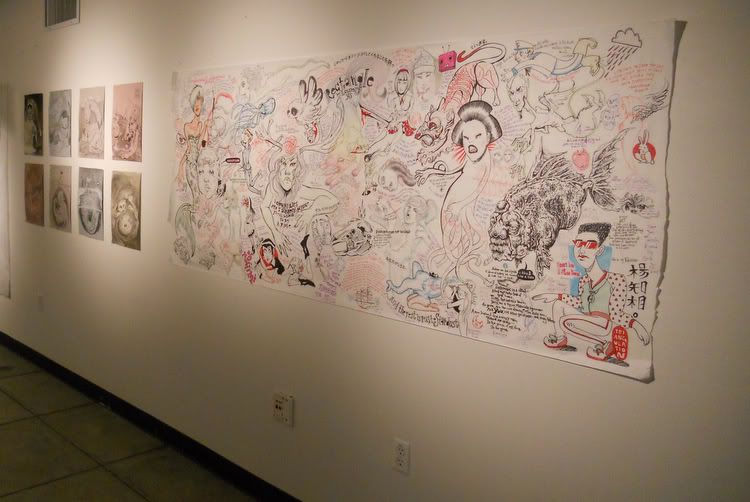 Lauren and I!
As you can see, my hair isn't really platinum anymore. No matter how much purple shampoo or ManicPanic Virgin Snow toner I use, it won't stay ivory. I used the standard Wella toner and vol. 10 developer when I first did it, but it started to get yellow within a couple of days even though I only wash my hair every 2-3 days. (This sounds way more nasty than it is. I rinse it off daily.) Anyone have any good platinum hints?
If what you see of Lauren's work intrigues you, check out her
DeviantArt
. I really need to scan all of the work I've done in the last two years, because almost none of it is on the internet. Oops! When I do that, I'll post a link here :)
Today's title comes from Belle & Sebastian -- "If She Wants Me."