dress: thrift -- sweater: thrift -- boots: thrift -- belt: thrift
Sam took photos for me today (thank you!), which was nice. Always using my tripod can get a bit old.
It's been kinda cloudy these last couple of weeks, but we have a ten day block of sunshine forecasted for the week to come, so there is that to look forward to :)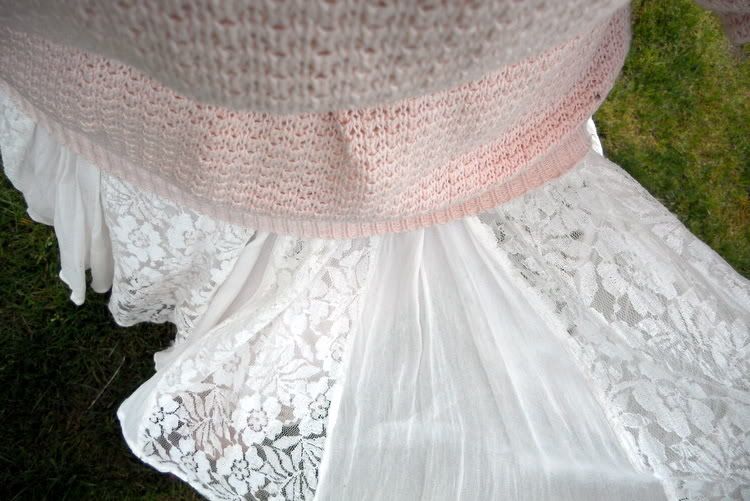 Still just persistently terse! I'm not sure what it is. I guess I've just been writing and thinking even more than I usually do recently, and I kind of run out of writing energy.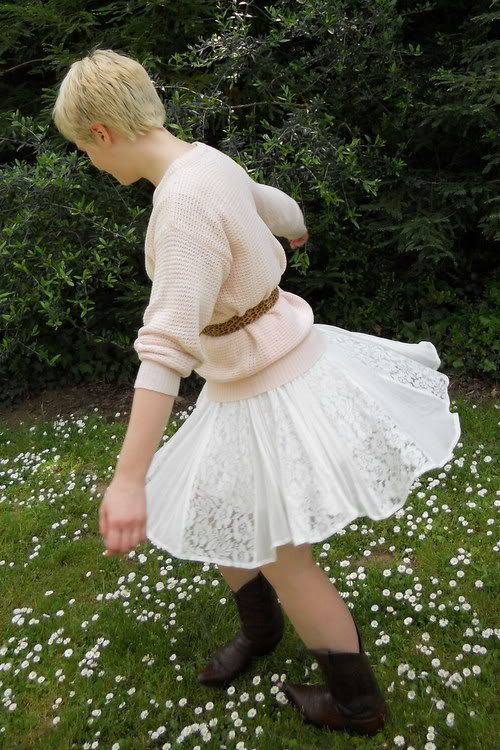 Dresses like this were made for spinning.
New nail polish!
Today's title comes from Broken Social Scene -- "Anthems for a Seventeen Year Old Girl."