First day of the quarter! Sorry for the lack of updates over the last several days. I've been busy getting my ducks in a row for moving back into my room and starting the new quarter.
sweater: thrift -- dress: American Apparel -- tights: Urban Outfitters -- boots: thrift
I bought this dress with the American Apparel Groupon that my mom gave me at Christmas. It's a little tight on the bottom (one-size-fits-"all" is never a good idea...) but I have hopes it will stretch out a bit!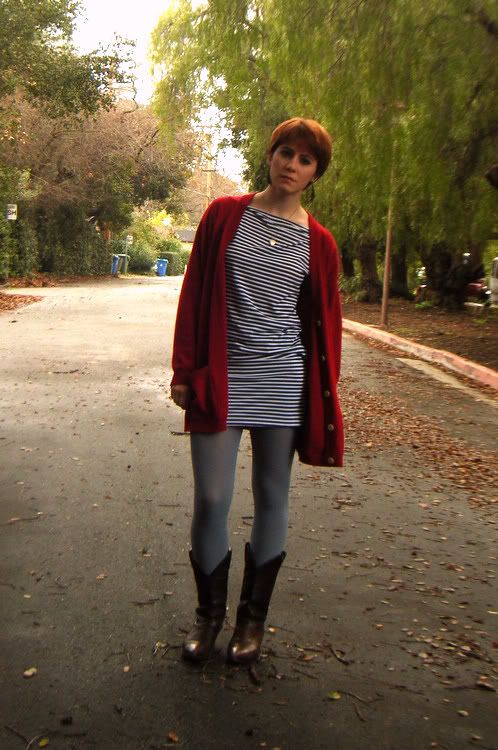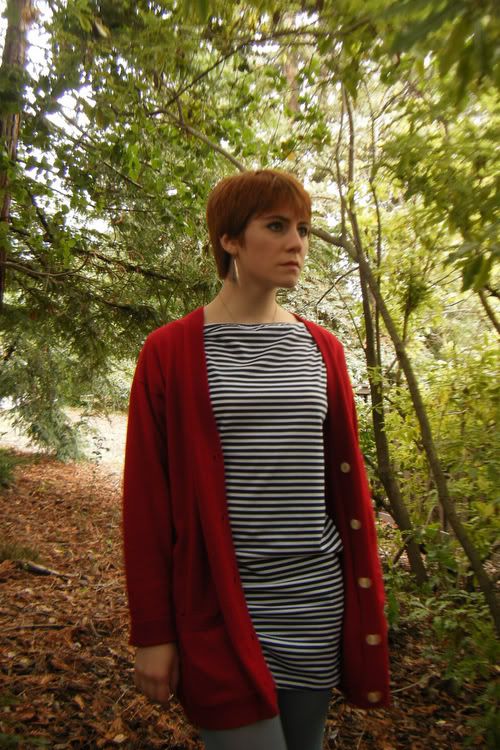 I'm really happy because I've discovered that several of my best friends are in the history class I have to take for my major! I think this quarter is going to be all kinds of fun.
Feeling kinda terse today! Maybe I'll have a little more to say next time :)
Today's song title comes from The Modern Lovers -- Dignified and Old.