skirt: thrift -- shirt: gap clearance -- scarf: thrift -- coat: thrift -- tights: TJ Maxx -- boots: thrift -- hat: San Diego Hat Co.
Since I knew Alex and I were going to hang out today, I resolved to base my outfit on the hat you see me wearing. He bought it for me last year, but I just haven't worn it that many times. It's a bit difficult to match (I have a bit of a matching neurosis) since it's tan, brown, white, red. I feel awkward wearing it with anything black, and I always feel self-conscious since it's such a statement piece. Well, for me, anyway. That said, I love it, and it's quite well-made.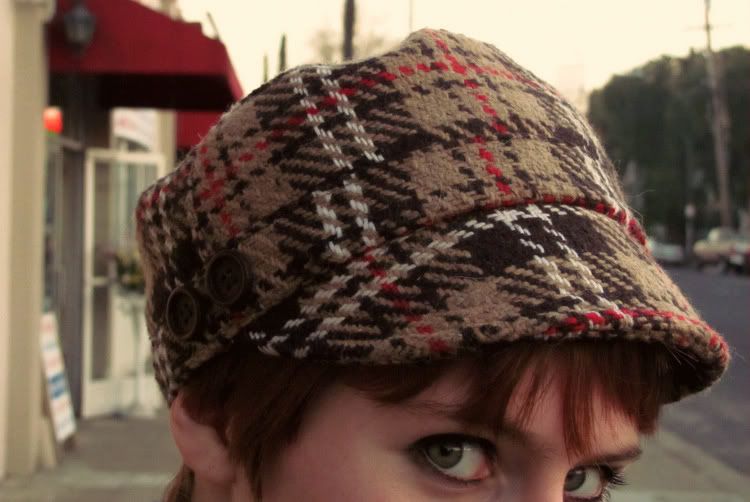 Anyway, I floral-ed it up in the outfit and hoped it would be a nice complement to the hat. I honestly wish that I'd worn different shoes with this look, but I've worn these tights with these boots so many times that they're all raggedy and messed up. In order to hide that, I put the boots back on.Very productive of me, no?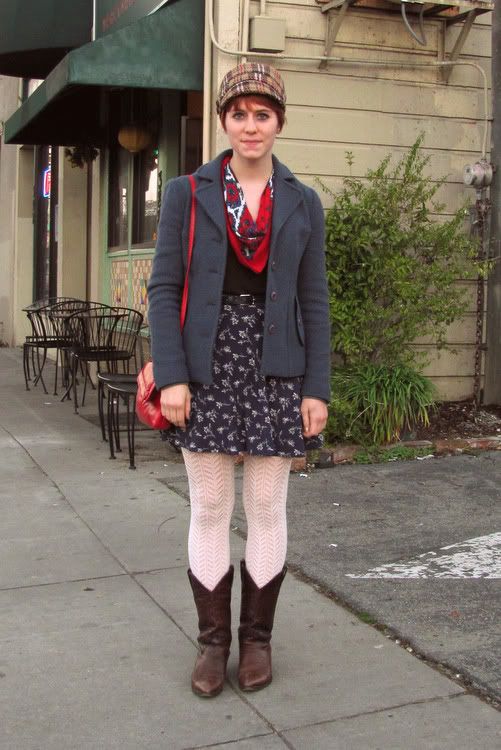 I need to get some new boots. I've worn these ones to death, and resoling them would be more expensive than just buying some new (old) ones. I've had these since senior year of high school. I swear that every time I wear them, someone sings "These Boots Were Made for Walking" to me. That's fine by me since I love that song (and the guy who wrote it, Lee Hazlewood). Check out this awesome promo video for the song.
Love those fuzzy sweaters! I scored some awesome thrifted pieces today, and I can't wait to style them and show them to you all :)