Didn't get around to taking photos for today, so here's a bunch Alex and I took on Saturday.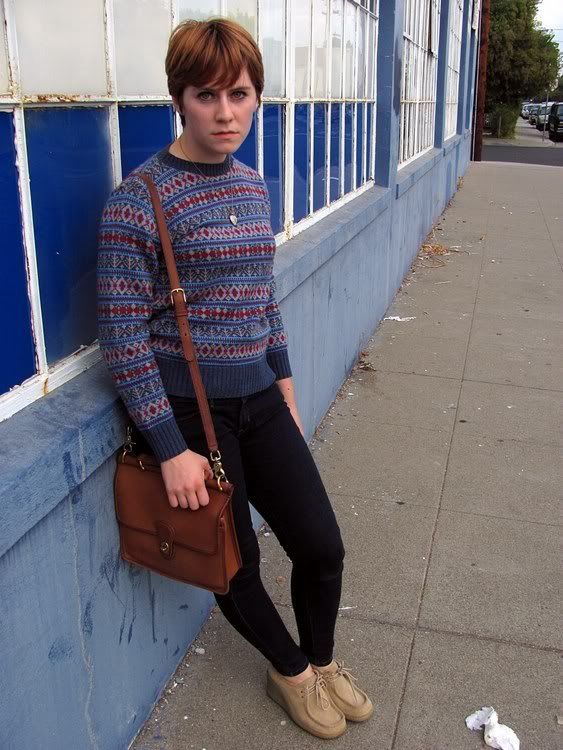 sweater: thrifted, $5 -- jeans: Levi's, $40 -- shoes: thrifted, $11 --purse: vintage Coach bag, present from Alex
I actually threw this on from the pile of clothes in my car--Alex really wanted to take photos, but I had on a tee, flats, and jeans, so... Alex encouraged me to make grumpy model faces :P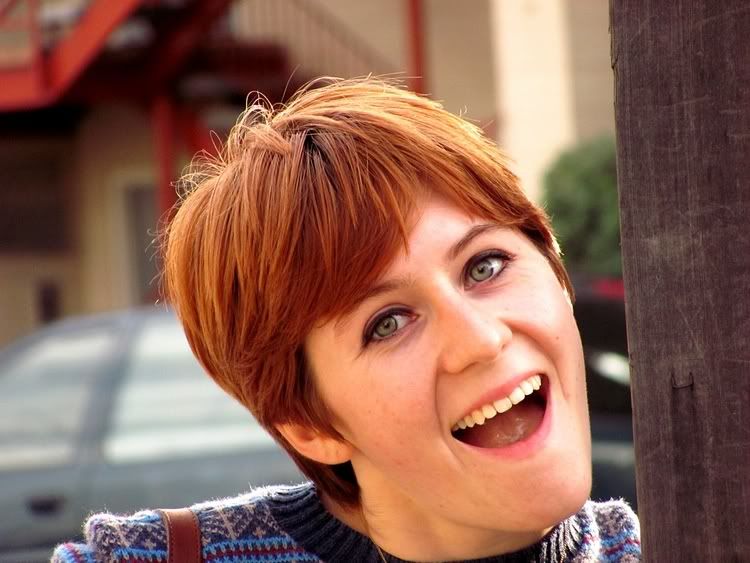 I'm not much of one for grumpy faces, though.
This sweater is actually the sweater of a friend of mine that she gave to the thrift store... which we realized when I wore it to her birthday party!
Alex and I have been digging on Redwood City where we took these photos. It just has such a radically different vibe than the rest of the South Bay and lower Peninsula. Lots of old buildings...
Alex in his outfit! Thrifted deadstock Levi's Sta-Prest (I found 'em! woo!), Sperry Top-Siders, vintage shirt, and vintage cardigan.
Lookin' too cool for school.
We're not nearly so highfalutin as we might appear though...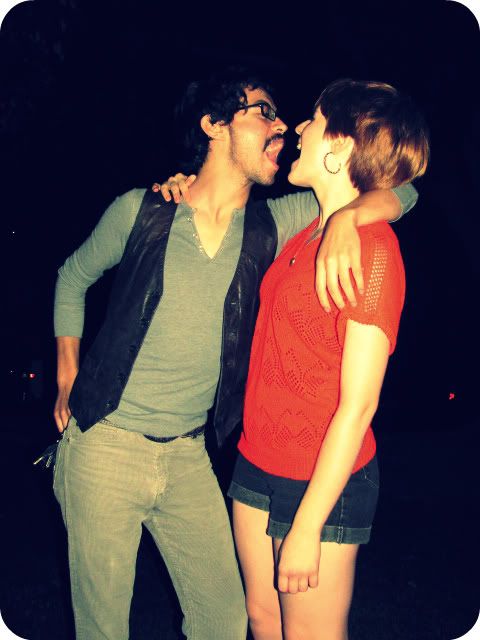 Sleepytime... be ready for some mod action tomorrow, though!