I've been feeling a little blah about my outfits and clothing in general this week. I've got other things on my mind, I guess. We're over half way through our quarter--almost two-thirds through, actually--and I'm feeling a little weary. Since I'm feeling kind of uninspired, I thought I'd try a little inspiration post here.
I love inspiration posts on other blogs, because I'm terrible at keeping up with trends and designers. Well, I suppose it's not that I'm terrible at it; it's more that I don't care enough to seek that information out. Nevertheless, I'm as inspired by a great collection as the next fashion blogger.
What
does
give me a lot of ideas is images I come across in my everyday movie-watching and internet-surfing. Here's a smattering of inspiration that I've come across in recent months--it's all quite disparate, but hey, as long as the individual outfit is cohesive...
Anna Karina in Godard's
A Woman Is a Woman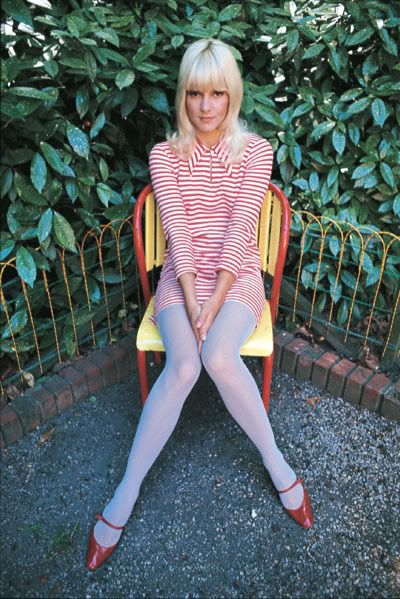 Sylvie Vartan, a 60s ye-ye singer.
(Picture found here)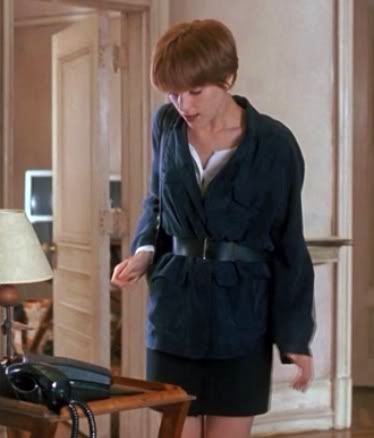 Bridget Fonda, my doppelganger to the extreme with that hairdo, in
Single White Female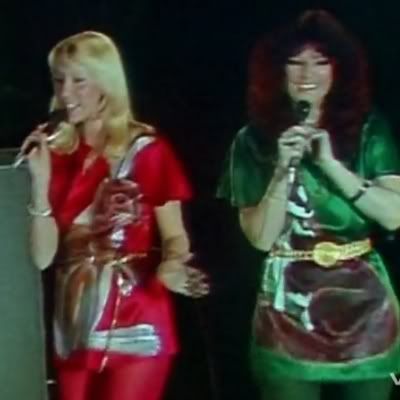 Agnetha and Frida of ABBA sporting some CRAZY tunics in the "Thank You for the Music" promo.
It goes without saying, though, that the thing I find
most
inspiring are the outfits of other style bloggers.
I promise some real content tomorrow. You have my word!