Here's my art project I've been talking about! These are a series of cyanotypes I produced on the pages of an antique book from 1923. I brainstormed the images, took the photographs, created the cyanotype paper, and printed them.
Here I am at the event where I showed them, smiling like a dork :)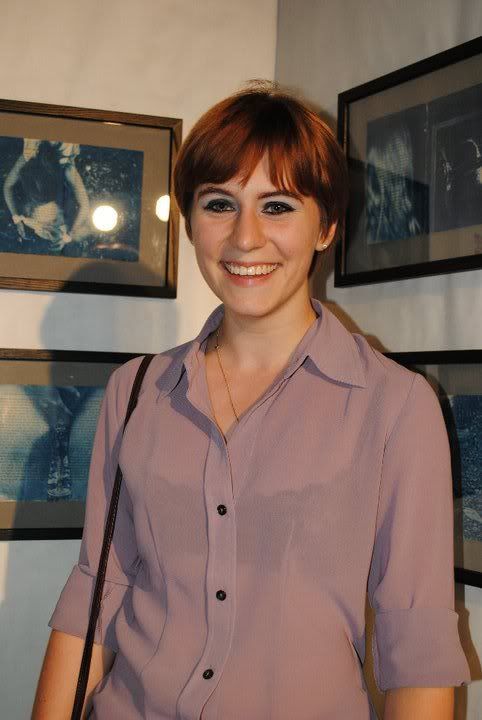 Smiling REALLY big with my prints :P
I love how they turned out with the frames, too--I wish it could come across right online!