Quick one today! I decided to wear something I really wasn't sure about today. I feel like the blazer is just a bit too long for the dress, but I like how they look together. Sort of off-kilter business casual.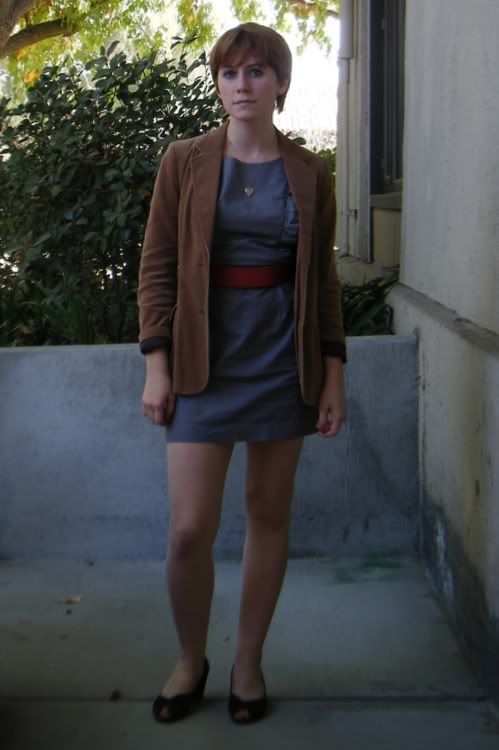 dress: Lulu's, present -- shoes: Jeffrey Campbell via 6pm.com, $15 -- belt: thrift, $1 -- blazer: thrift, $6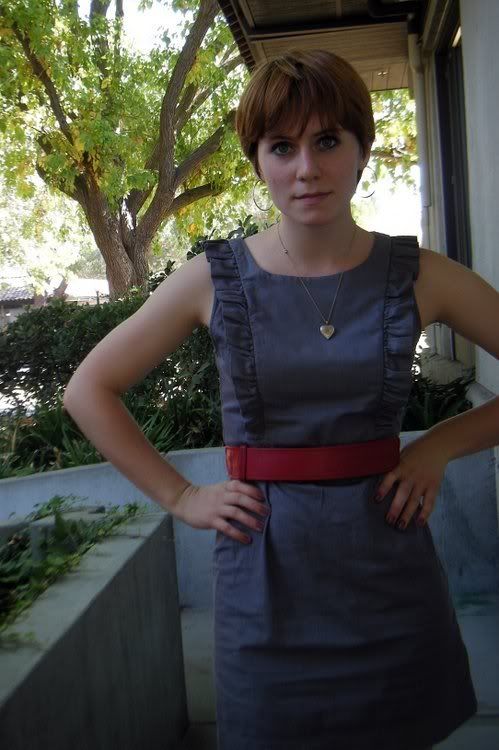 Having some photo difficulties lately. I had been borrowing my school's DSLR, but they finally asked for it back, leaving me with only my teeny Fuji point-and-shoot. I like how it's easier to frame the shots, but the focus degrades like crazy toward the edges. I'll figure it out...