I made a new friend today!
In a moment, meet Pinto, the adorable cat that plays in the mini-forest by my dorm house. (My house, by the way, is a co-op house that happens to be a very dorm-y building, and it's where I live at my college... hence, dorm house.)
Monday is my easy day, so I took a leisurely outfit photo stroll through the mini-forest.
Took some outfit photos, no big deal...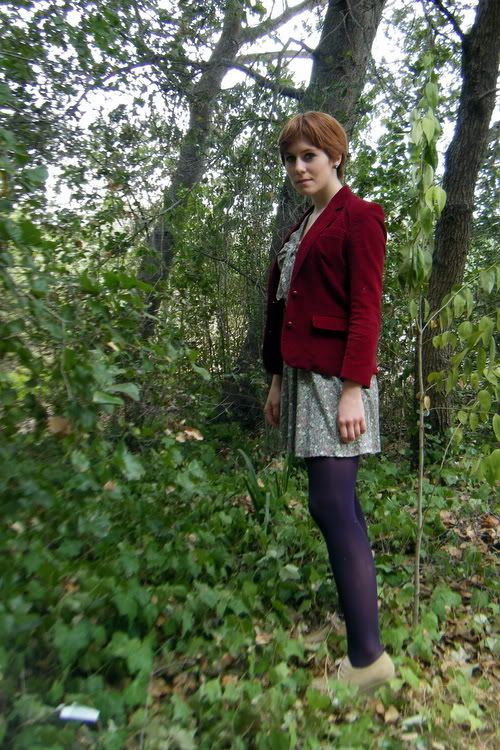 dress: thrift, $3.35 -- tights: Payless Shoe Source, $3 -- blazer, thrift: $8 -- shoes: thrift, $11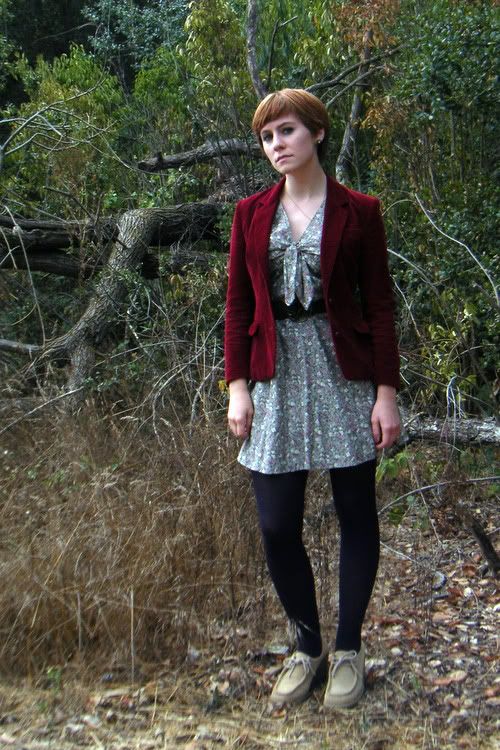 belt: thrift, $2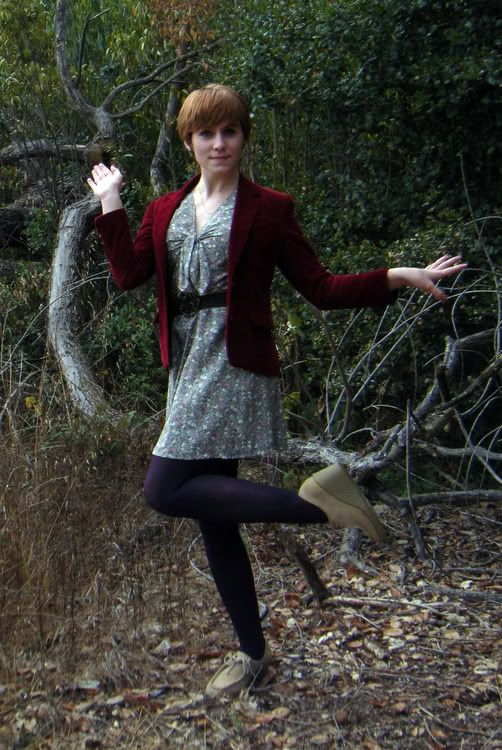 I was so stoked to find these shoes this weekend! They're a lot more expensive (at a paltry $11, however) than most of the shoes I buy at the thrift store, but I've been lusting after some heeled desert boots/wallabees since I saw them in the magazines in August. They were just too expensive to buy, so I was really happy when I found these. They're a little more square toed than I'd like, but I'll take what I can get! They're a lot like these ones from BC Footwear that I had my eye on.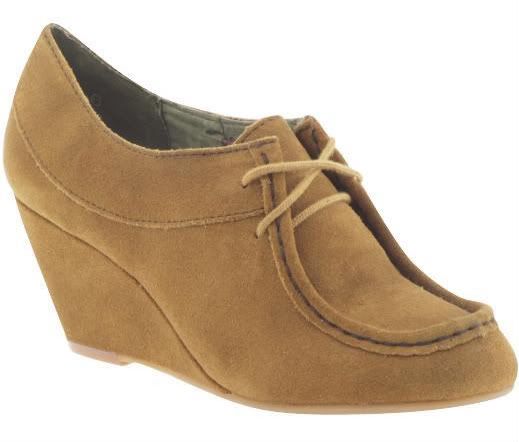 BC Footwear Atmosphere, $60-$80
Back to my story!
So I was walking along...when I heard something rustling in the underbrush! My school's campus has probably the highest squirrels/square mile concentration in the world, so I didn't think much of it. But then I saw a swishy, long, striped tail... and an adorable little kitty!
Because of my mother's frequent warnings of rabies/bites/scratches when I was a kid, I kept my distance. Even so, the kitty walked up toward me, meowing inquisitively and swishing its fluffy tail. I was quite taken with it as it looks a great deal like one of my cats at home, Kermit.
forest-cat
Kermit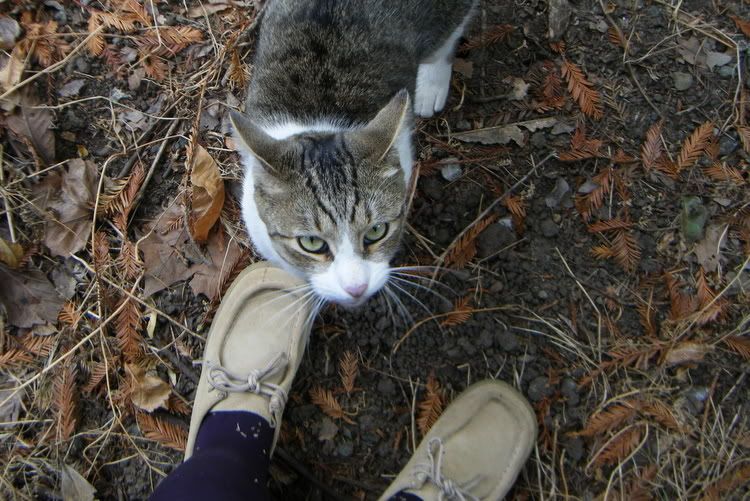 forest-cat
Kermit
I decided to name the forest-cat Pinto because it's much smaller than all of my (exceptionally large) cats at home and it has a cute little tan cast. It also just suits it very well. Maybe next time I'll be able to ascertain its gender. Its friendliness points to male, but its petite size points to female. Hmm.
Pinto rubbed my ankles a whole lot!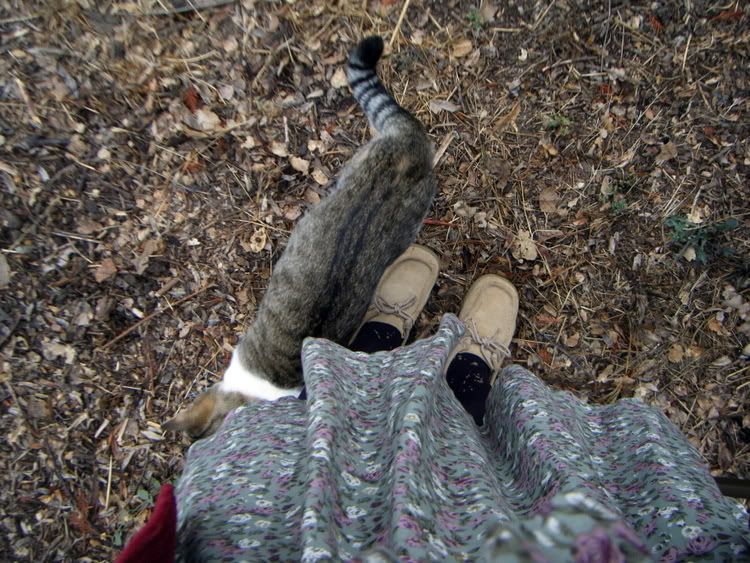 Pinto has a funny way of nibbling lovingly at your ankles and leaping up toward your hands to get you to pick him/her up for some snuggling.
There was some serious purring happening at that moment.
Pinto walked behind me the whole way back to the edge of the mini-forest! I have a feeling we'll be seeing more of each other...
I think he/she must belong to one of the faculty families that lives in the neighborhood on the other side of the mini-forest. He/she is too friendly to be feral. It's probably a bad idea, but I'm going to pick up some kitty treats for pinto when I'm at CVS on Wednesday to see if we can't cement our friendship. (Oh, watch me anthropomorphize!)