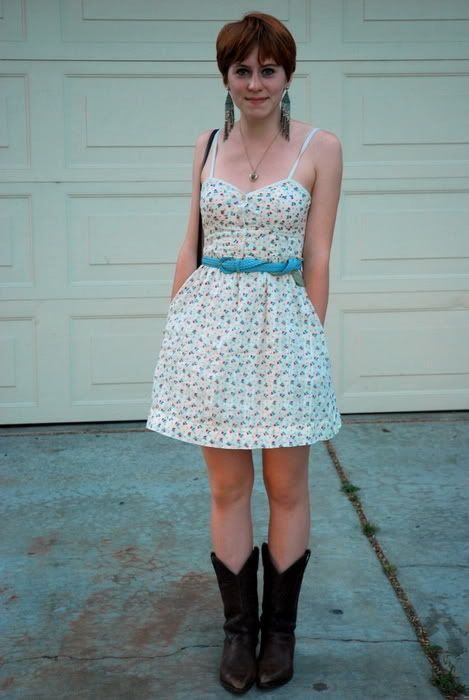 dress: Forever 21, $35 -- boots: thrift, $9 -- belt: thrift, $1 -- earrings: present
IT HAS POCKETS!!! Alex took these for me. They came out great, huh? And I actually look happy for once. Being with Alex does that :)
Alex recently bought himself a bike for casual riding purposes. He has a very Serious Trek Bike that's just a bit too intense for everyday use, which is where this bike comes in. He's christened it "Jim Dandy." So here's the dandy and his dandy ride!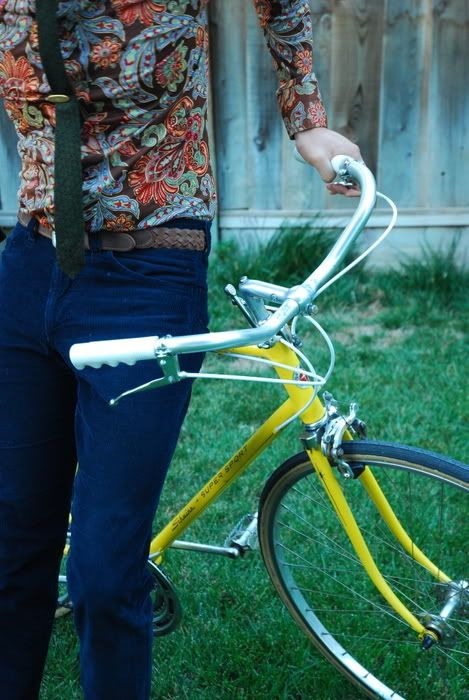 Alex is sporting a vintage 70s shirt, vintage Levi's cords, a vintage tie, a vintage tie bar, and Florsheim shoes.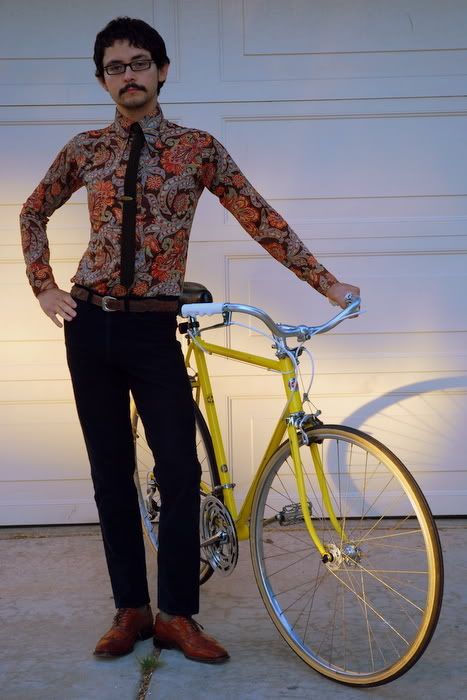 I took those ones :)

Alex and I had a great weekend together! We definitely didn't do as much of our respective homework as we should have, but, hey. Quality time makes homework less odious when you do get around to it.
Last night we took a walk around my school's campus. I sported my cool women's colorblocked Members Only, and he donned his faux-Members Only leather jacket. (He also has a brown MO jacket and a cognac suede one, too...)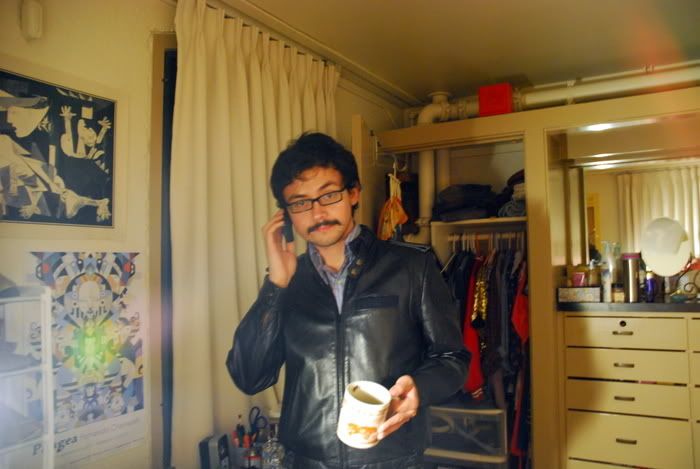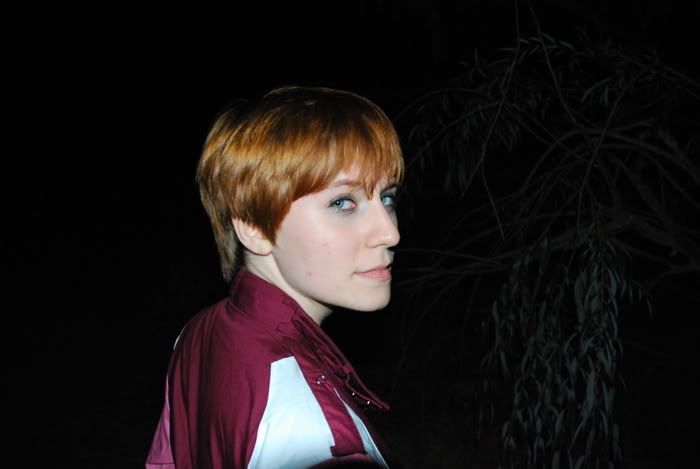 Anyway, I'd better get to work on my papers and projects!