I thought I'd mix things up a little bit today and showcase a couple of my friends!
This is Kiyan, who always has on something unique, perfectly-put-together, and inspiring. He makes bold sartorial choices, too, which I really admire. The other night, he wore sequin pants and a red blazer to a party--and he looked AMAZING. Oh, and he's totally brilliant on top of all of his fashion prowess!
Here's another friend of mine, Sam.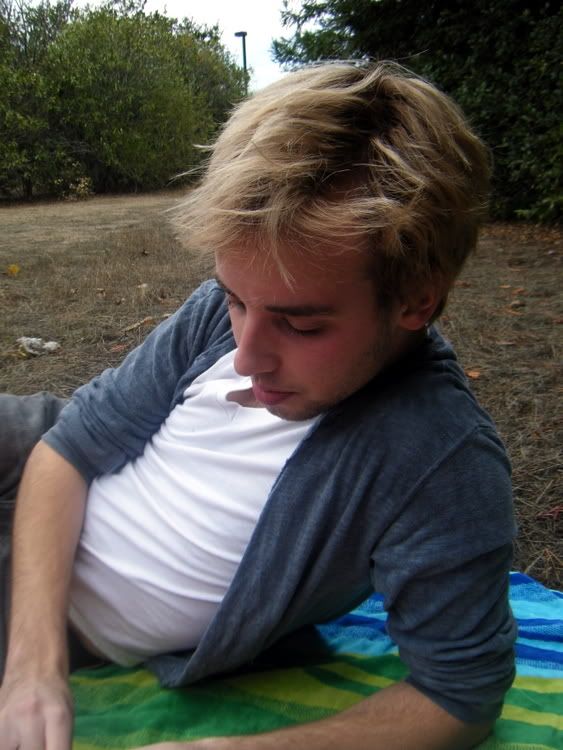 Sam has it all! He's one of the best listeners I've ever met, he's ever-so-handsome, and he's incredibly intelligent. We try to go on a weekly "date" to catch up about our lives, gossip, and eat/caffeinate. Today we had a picnic! We made a delicious salad and enjoyed it over by the little forest. Sam made the tastiest croutons ever :D
I love how Sam always has that perfect just-rolled-out-of-bed-chic look! He somehow exudes stylishness even when he comes to class in his pajama pants. Seriously. I met him in my writing class last year, and he wore his pajama pants, and it somehow looked cool.
Here I am during our picnic, complaining about something or another, as per usual. I'm a ranter.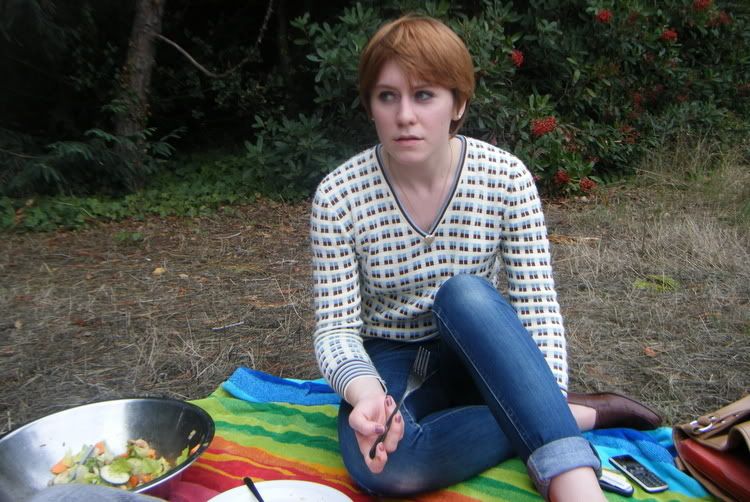 Being rather underslept, I kept it simple today with a vintage sweater, my favorite jeans, and some loafer flats. Thanks to Sam for snapping this incredibly flattering, Kodak Moment photo of me ;)