Alex and I woke up to sunshine coming through my window, so we decided to eat our breakfast outside. We had oatmeal, toast, and tea :) Delight in my still-wet hair and makeup-less face!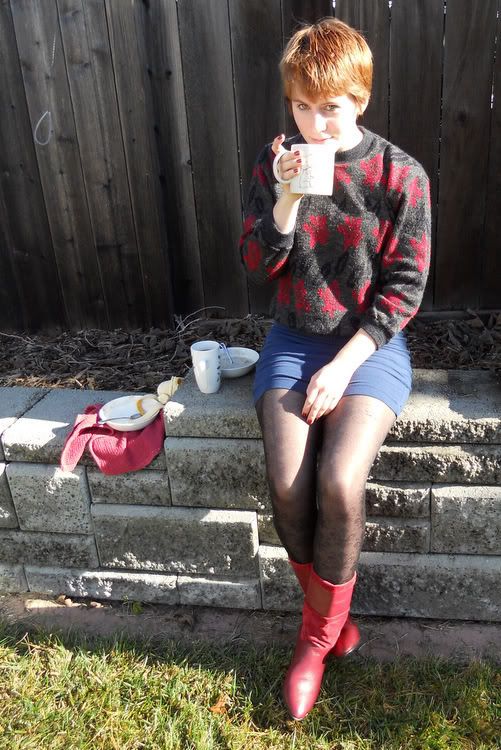 sweater: thrift (Alex came across this one in the store <3) -- skirt: thrift -- boots: thrift -- tights: Marshall's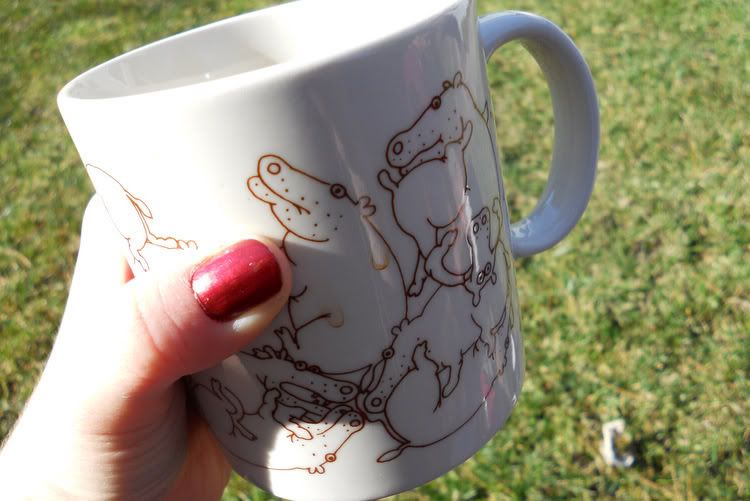 Hippo orgy Taylor & Ng mug my mom gave me! I use this thing like five times a day. I'm obsessed with tea.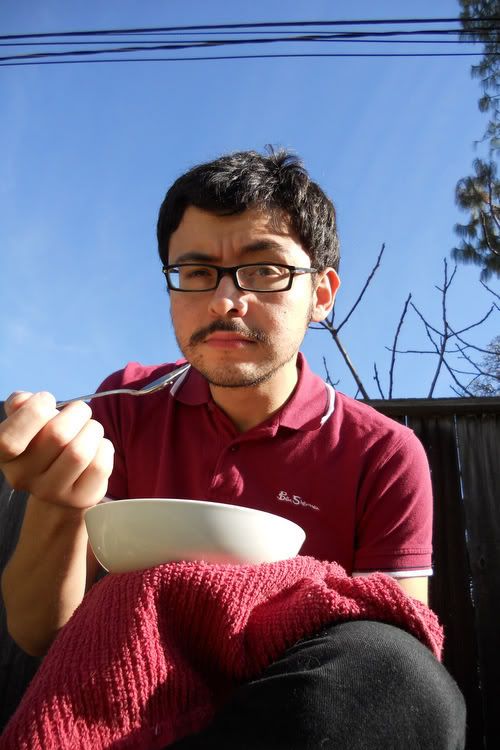 This is Alex's "Sophi, I've been up for half an hour, get that camera out of my face" expression.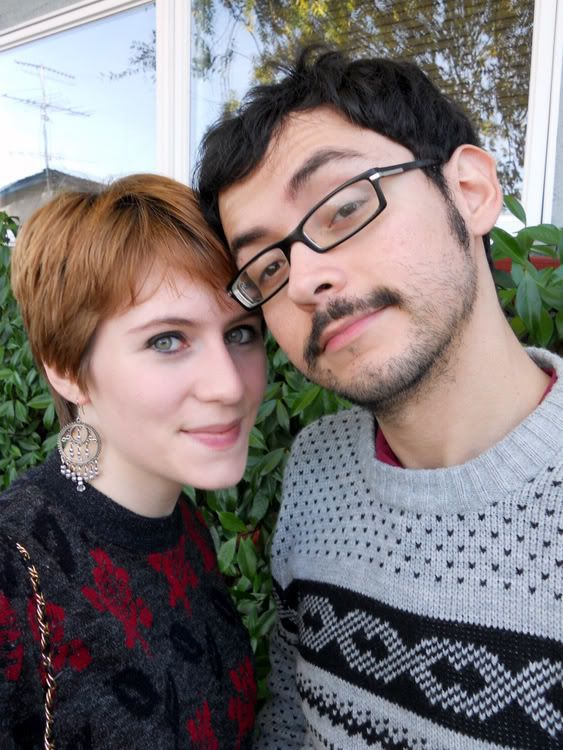 Alex and I finally managed to take a halfway decent photo of us. We have a tendency to be the ones taking photos at parties, so even when we aren't by ourselves, there never ends up being any photos of us. Bah!
I went to go see
Harry Potter
(again, even better this time!) with my family and our family friends. Afterwards we had the best Indian meal I've had in my life. And you're talking to a girl who has had a lot of Indian food.
Here is a photo of me and my sisters! This is quite an event, you see. One of my sisters lives in Mexico, the other lives in Massachusetts, and I live here in the Bay Area. There were two cameras out, which means that we're looking in different, weird directions in all the photos. Oops. I liked how this one turned out, even though we're not looking at the right camera :P
Rachel (oldest), Molly (middle), and me (youngest). This looks like a Starbucks ad.
I hope you're all having a lovely, festive time! I think I won't post again until Boxing Day, so all my warmest holiday wishes your way :)
Today's title comes from Elvis Costello -- The Angels Wanna Wear My Red Shoes.
And a little shoutout to remind you to
enter my sweater and purse giveaway
!