Here are the promised photos from Alex and my trip to Pescadero and Pigeon Point! It was a really relaxing, easygoing little getaway :) I wore my kneesocks+shorts look again since I figure that it's only getting colder at this point, and I might as well take advantage of the weather while I can.
The Pigeon Point Lighthouse to the left and the hostel to the right! It was quite a gloomy-looking afternoon, as you can see... Definitely that moody, cloudy coastal thing.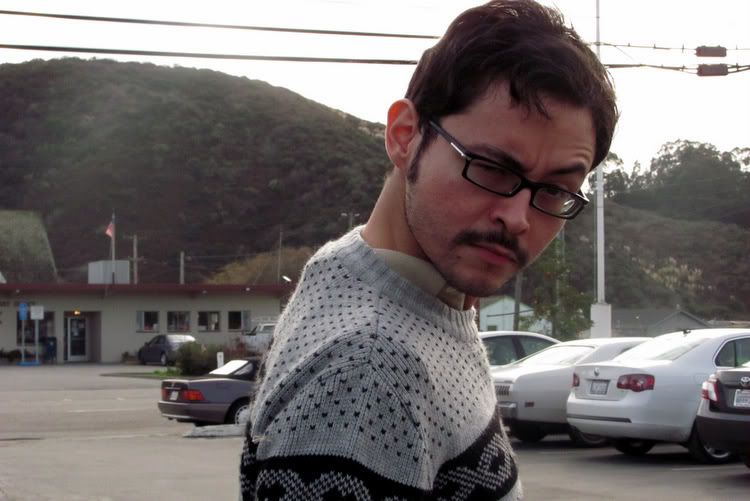 When we first got to Pescadero, Alex and I practiced our intense faces...
...and poked around the little thrift shop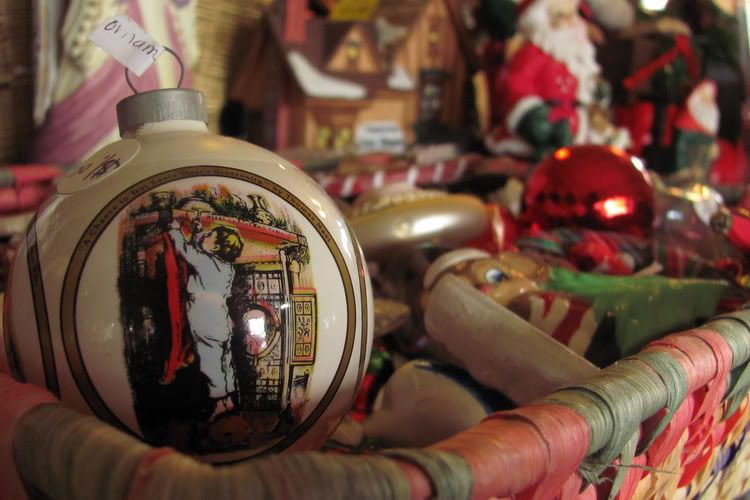 They had a lot of Christmas stuff. The store was quite small, but I found a folding table that's just the right size for me to use in front of my couch in my room at school (I don't have a desk there).
Everywhere we went had lots of quaint, coastal charm. Peeling paint, rust...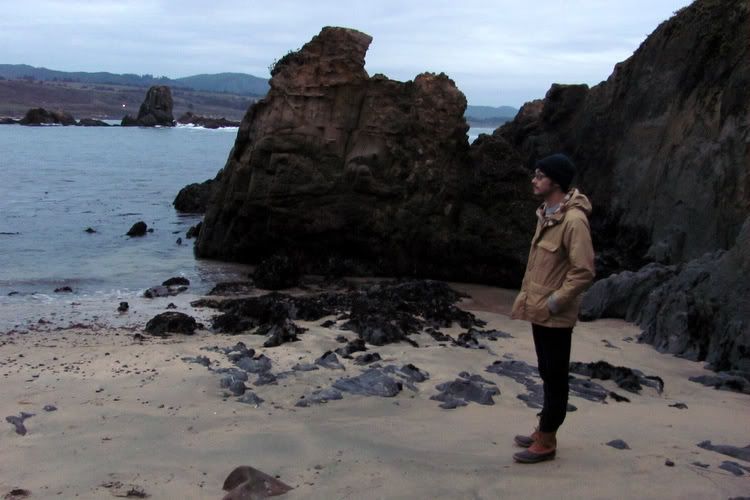 Alex looking out at the moody ocean in the late afternoon.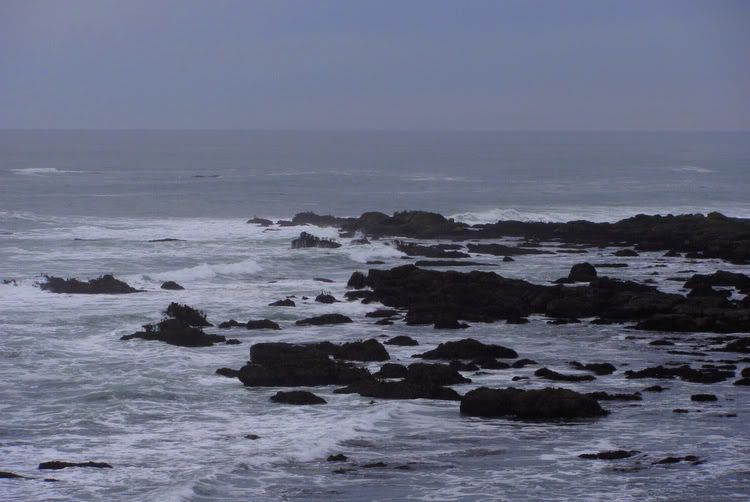 This was the view off of the cliff the hostel and Lighthouse are on. At night, Alex and I partook in the hostel's hot tub (pretty cool hostel, eh?), which is on the edge of the cliff and looks out onto this very view. Sooo pretty.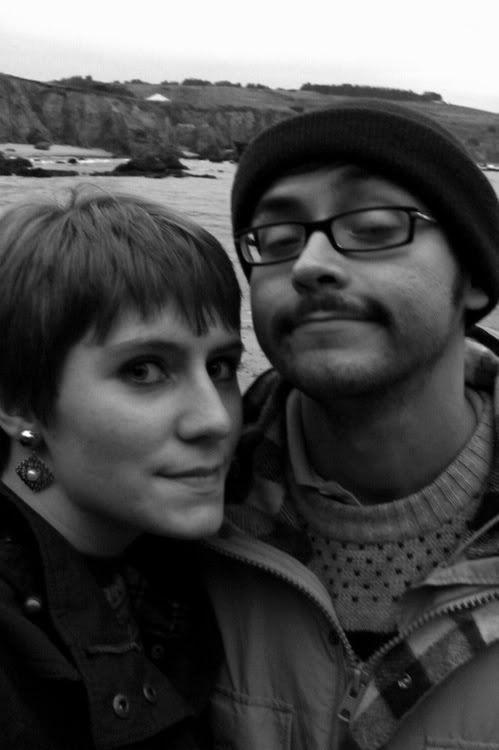 At the beach! It was really dark so it was hard to take good photos :\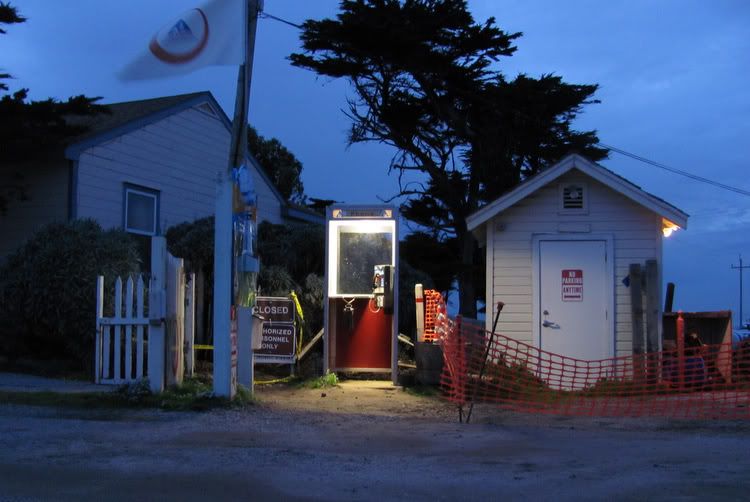 Alex was quite pleased with this photo that he took, so I thought I'd post it on here :) There was a pay phone because cell phones don't work out there. The parking lot is currently under construction, hence the caution tape and the orange mesh.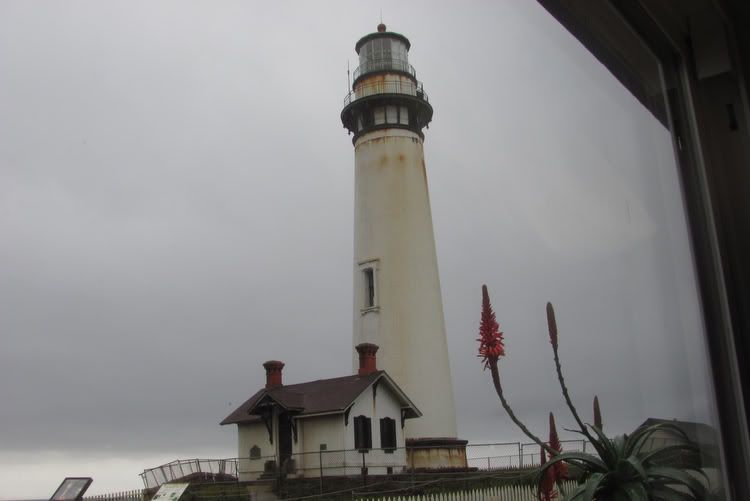 This was the view out of our room's window. Even though it's a hostel, we were able to book a private room, which was quite nice. Pescadero is definitely a
small
town. There were literally two places we could have dinner, and one of them had closed early. That was okay though because we ended up eating awesome food at the taqueria/convenience store/gas station.
Yesterday evening, we headed over to Ashley of
Fancy Fine
's holiday pop-up vintage store party! I got to meet all kinds of stylish bloggers and their friends and partners. It was such a wonderful time! I really enjoyed myself. I took some photos there on my film camera, but I haven't finished the roll yet. I'll be sure to post 'em up here when I have them processed. Ashely put some photos up on her blog today, if you want to
take a look
.
Don't forget to enter
the sweater and purse giveaway
!