First things first, thank you so much to all of my new followers! I hope that you find my blog interesting and entertaining :)
sweater: Gap clearance -- skirt: thrift -- tights: Urban Outfitters -- shoes: thrift -- headscarf: thrift
I actually wore this outfit a few days ago, but I had on the wrong bra and it was all bad. So, prisoner to my blog that I am, I put the whole thing on again and took photos tonight instead. It's been a really wet and cloudy week, and, to be honest, I've spent a lot of it sitting around the house in jeans and a sweater and have no better/other outfits to show you instead!
I figured since I had to take indoor outfit photos that I might as well show you all my closet! It's pretty organized right now, but you can't tell because it's so overstuffed. I took home all of my clothes that I had at college so that I could kind of take stock, regroup, and figure out what I actually own.
Face of defeat. I was looking forward to watching
It's a Wonderful Life
tonight, but then I realized that the actual DVD is in my DVD wallet at school. Nooooooooo :(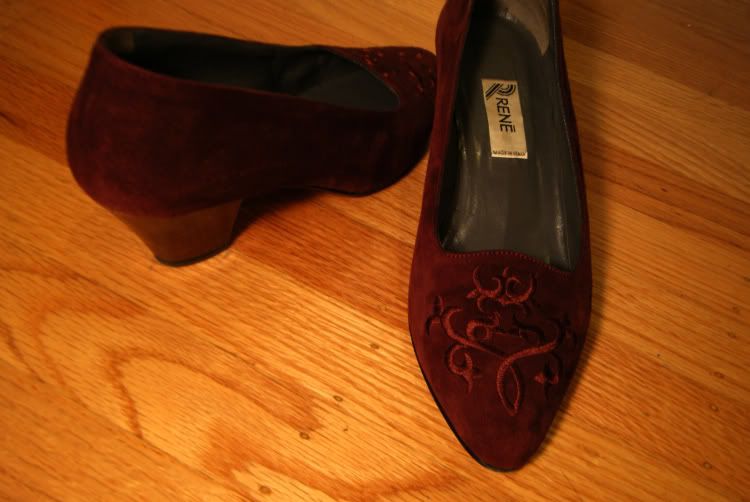 Since you can't actually see the shoes in any of the other photos...
And, randomly, I was scanning some negatives the other night. This was one of them. It's from a trip that I took in September. I just took it with my SLR on the self-timer.
Anyway, I like how it turned out a lot. I feel like it could potentially make a good banner image. What do you guys think? I've been playing around with my layout and header recently. I don't know what I want though! I like minimalism a lot, you see. What do you guys think?
Tomorrow, thrifting with Alex and dinner with his family friends! I'm so excited.
Today's title is from
The Only Ones -- Another Girl, Another Planet
, which is one of the greatest pop songs ever.