Francesca Woodman
's work amazes me. Looking at it today, it might be easy to dismiss it as hackneyed, angsty, self-indulgent Project365 work, but that reading forgets one really important fact: Francesca Woodman practically invented the moody, surreal female self-portrait. All of her work was created between 1972 and 1980. Forbearers like
Claude Cahun
and contemporaries like
Cindy Sherman
are certainly important figures in the birth of the female self-portrait, but it's Woodman who really brought in the personal, emotional edge.
Unfortunately, Woodman's angsty work was the product of a very troubled life. After a hugely successful undergraduate career at RISD, Woodman committed suicide. She was only 22.
As a young female art student, it's easy to identify with Woodman. Almost all of her work was created while she was still an undergraduate. It makes me feel pretty inadequate to realize that, but it's also inspiring. Being a young woman is an experience that doesn't often get a fair treatment. Just think of how few coming-of-age novels there are about young women in the realm of what's accepted as literature. Francesca Woodman captures something about being a young woman in a way that is both accurate and abstract.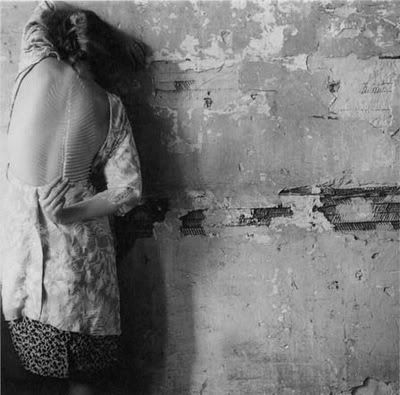 Woodman had an amazing eye for detail. The angle of the fish bones repeats perfectly in the wood of the wall.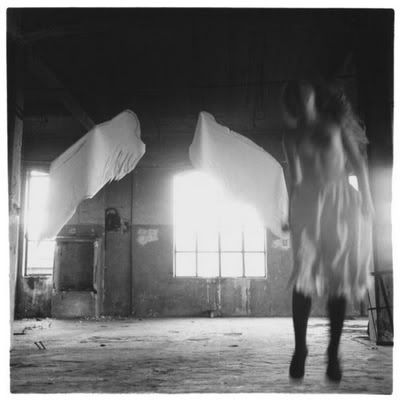 source
To my eyes, her work has a lot in common with the photography of
Ralph Eugene Meatyard
. Both of them use the simple trick of a long exposure to create a ghostly, ethereal atmosphere.
source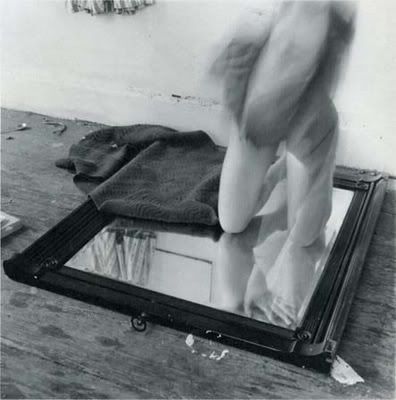 source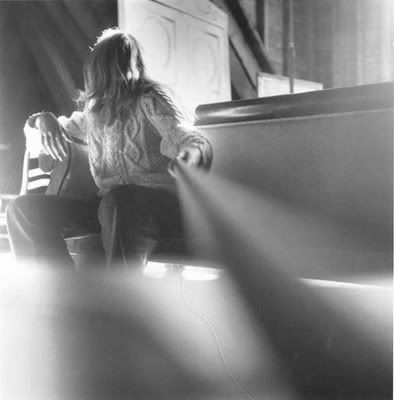 source
Woodman took this photograph at the age of thirteen. Pretty unbelievable, isn't it? The lighting couldn't be more gorgeous.
I love how Francesca Woodman's photographs are mysterious but resonant. Her imagery is alien but still familiar.