I have on a pretty boring outfit today since I'm about to go off to traffic court :( to see if I can get a reduction on my $500 red light camera ticket for running the light by .16 seconds. Anyway, since I'm boringly dressed, I thought I'd share some pictures Alex and I took over the weekend when I had on a much cooler outfit. He took the ones of me, I took the ones of him!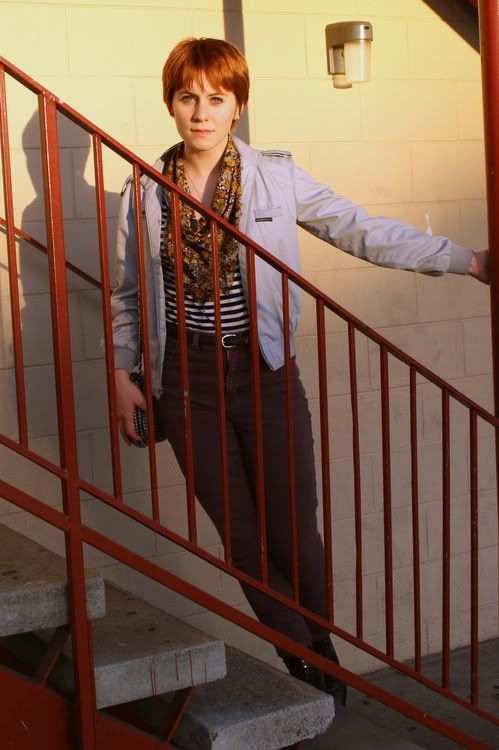 jeans: thrift, altered by me, $4 -- top: thrift, $4 -- scarf: made with some fabric my Grandmother gave me -- jacket: vintage, $19 -- boots: thrift, $7 -- belt: thrift, $2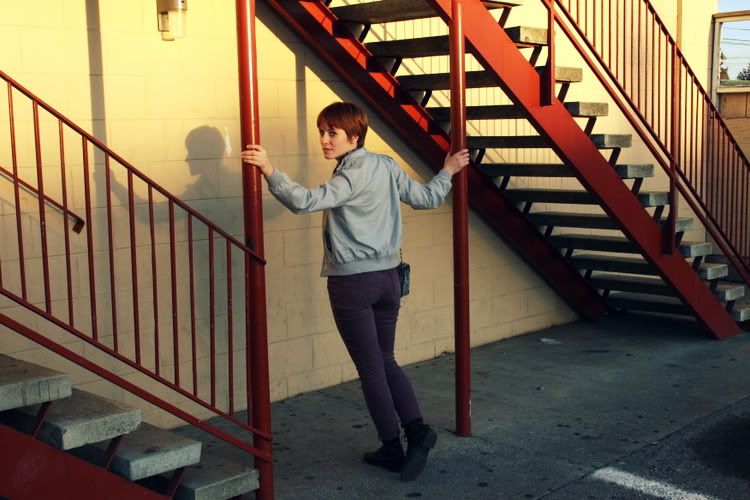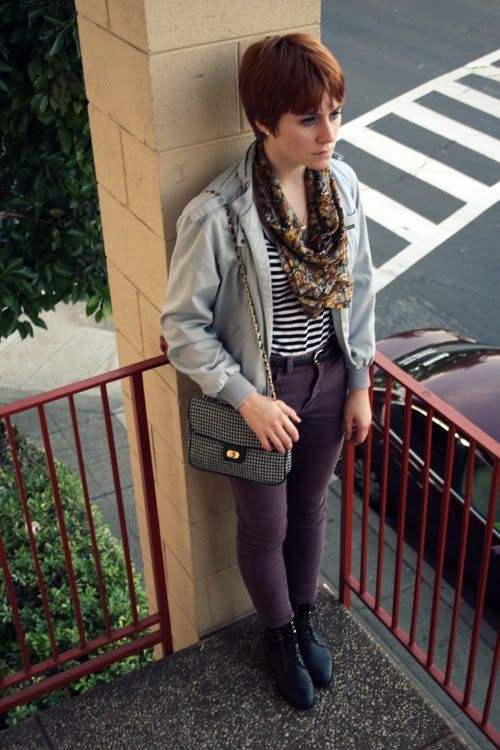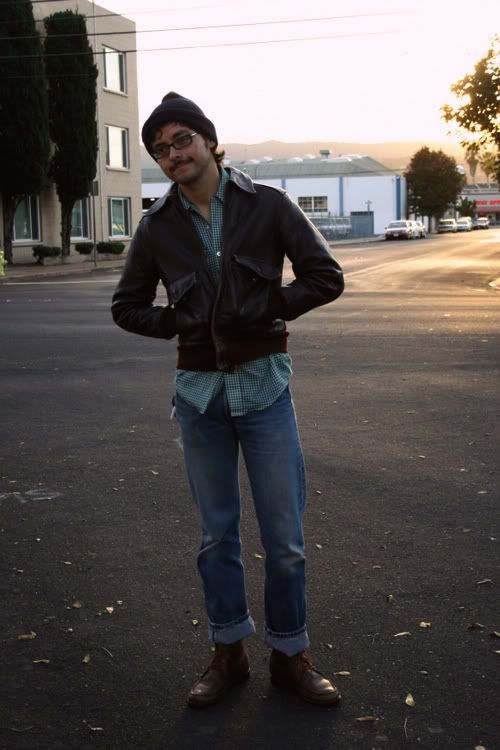 Alex has on all thrift/vintage except his beanie, which is from the flea market. The top and jeans are Levi's.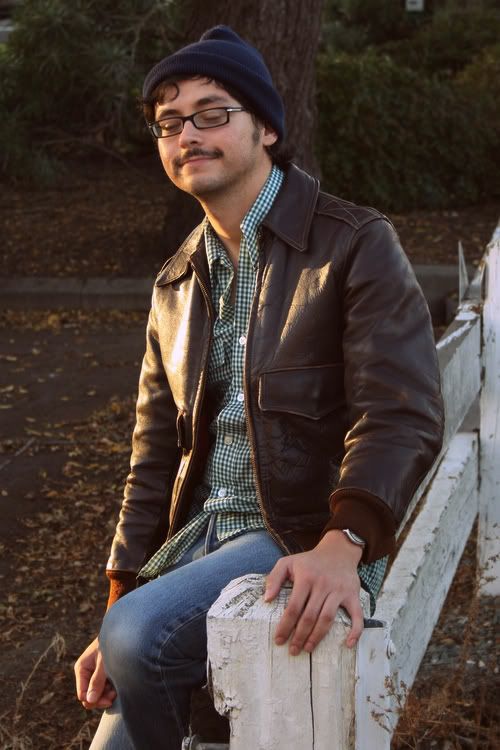 Could he be any more adorable?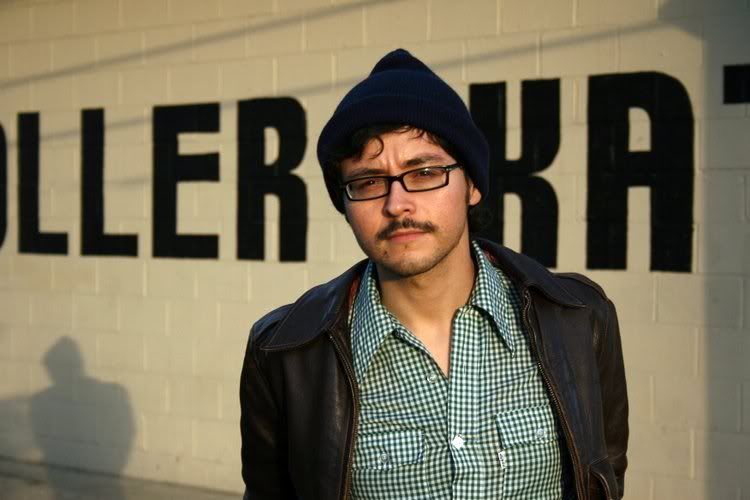 This is my last week of school before the Thanksgiving break, but it's definitely going to be a busy one. All kinds of things to do and places to go! Can't wait to get in some R&R :)
Today's title is from Belle & Sebastian -- "If You're Feeling Sinister."