First of all, thank you so much for all of the comments! I really, really appreciate it. Seriously! It means the world to me :)
dress: thrift, $6 -- shoes: Seychelles via thrift, $11 -- flannel: thrift, $2 -- tights: Payless Shoe Source, $3 -- belt: thrift, $1 -- earrings: Urban Outfitters, present from Daisy!
Well, last week's lack of inspiration may have been just the thing to make me shake things up a bit. I definitely wear some unique clothing--American Apparel Disco Pants to class, funky vintage dresses to the mall, etc.--but I tend to style it in pretty straightforward ways. Crazy pants? Understated, classic top and simple shoes. Dress? Cute accessories that coordinate without being matchy-matchy. Today, I wanted to wear relatively normal clothes in an unusual way.
I bought this dress at Goodwill with two of my best friends last winter. I tried it on as a whim, and they both told me I
had
to buy it. It's funny--I don't really see what's so special about this dress myself, but every time I wear it, I get heaps of compliments.
One of my most popular early looks
featured this dress. In spite of my initial apprehension, the more I wear it, the more I love it. It's a lot of fun to have a swishy lace skirt to twirl in! I usually style it with boots and a jacket, so I thought I'd do something completely different today. I'm quite happy with how it turned out!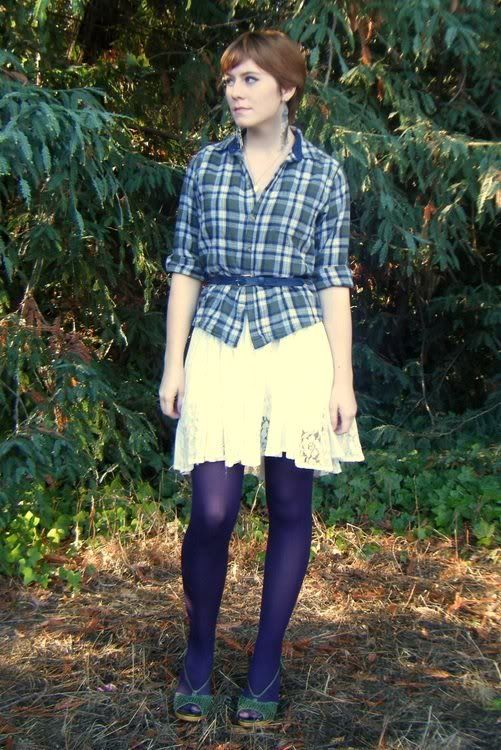 You'd never guess, but four-inch cone-shaped heels are a REALLY bad idea in a forest. I was falling over and sinking into the ground like crazy. I took about five photos like this where I'm cracking up as I try desperately not to fall on my face.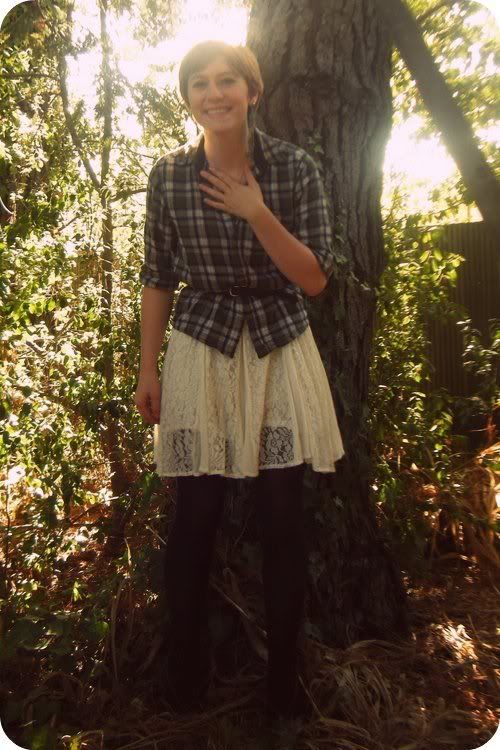 Picnik's "Sixties" filter is fun, no? A little much for everyday use, perhaps, but I like it!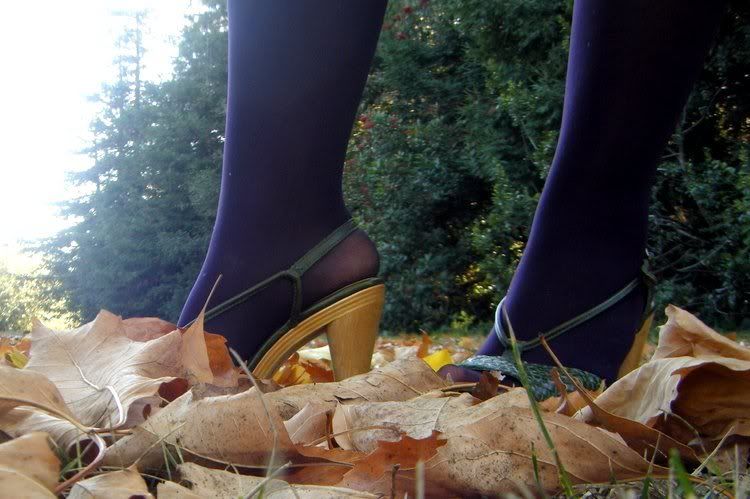 I also have some exciting news for you! I'm going to start a new feature this week called Photo Friday! This feature will showcase a photographer whose work inspires me. As you may know,
I'm a photographer myself
, and I think this will be a great way for me to share some of my favorites with you while simultaneously forcing me to seek out awesome photos :D