I've been coming down with something since Thursday that's become a full-on upper-respiratory Thing in the last couple of days. I decided, after a lot of hemming and hawing, to stay in bed today and get some rest so that I get better. I see way too many friends stay sick for weeks (and months! my roommate last year was sick for a whole quarter) because they never just take a day off to let their body do its immune thing. Anyway, I'm nicely Mucinex D'd and all tucked up in my bed with a thermos full of decaf green tea.
Considering that I'm wearing Soffee shorts and a t-shirt, I'll take a rain check on outfits for today and share some inspiration instead! Today's theme: stylish couples!
Patti Smith and Robert Mapplethorpe
(source)
Harold and Maude
(Screen capture I took)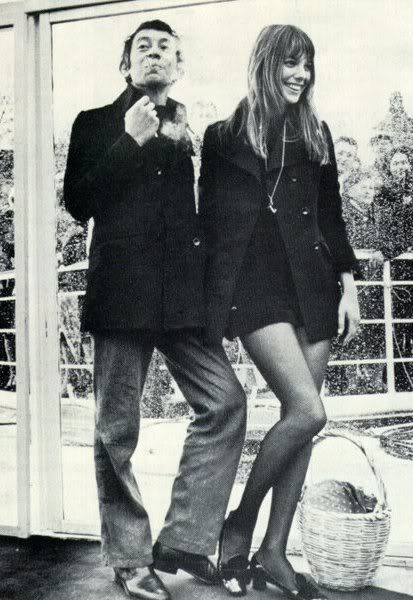 Serge Gainsbourg and Jane Birkin
(had this on my hard drive forever, don't remember the source)
Rudi Gernreich Models
(source)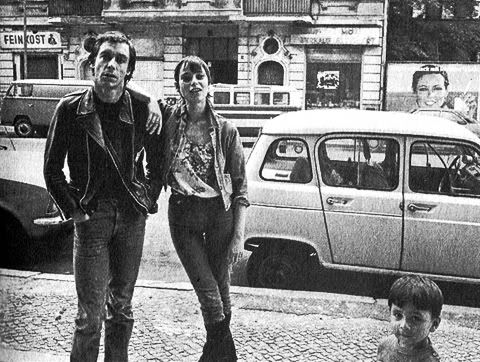 Iggy Pop and Esther Friedmann
(source)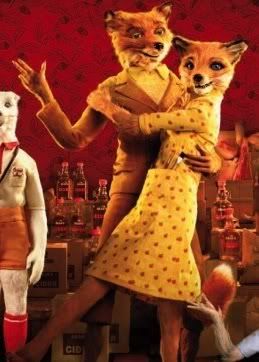 Mr. and Mrs. Fox
(source)
Now for a little meta-blogging! The lovely
Annebeth
responded to my blog-addiction comments in the last post and brought up how blogging is something she could include on her resumé since she hopes to eventually go into fashion journalism. (Although I know she also just enjoys it!) I spend an embarrassing amount of time thinking about this blog--I had my first blogging dream the other night--and it's a question I ask myself a lot. Given how busy I am, why do I spend hours on blogging every day?
I've discovered that it's a real creative outlet for me. It's inspiring, challenging, stimulating, and, above all, fun. I'm not sure that I'm going to end up with a career in fashion, but I do know that when I go look for a job out of college, I'm absolutely going to apply at all of the San Francisco-based or officed online boutiques. I definitely also have elaborate daydreams about opening up a bricks-and-mortar vintage store with Alex that sells high-quality but affordable pieces.
Or I could be an academic. Oh geez. Only time will tell.
What would you like to see more of on the blog? I'm thinking about adding another feature since Photo Friday went over so very well!
Today's title comes from The Smiths -- Still Ill. Terribly clever, aren't I?
P.S. I've made
a Facebook page for my blog
so that I can stop spamming my entire network and instead target my spam at interested parties :)