Don't forget to enter
the vintage purse giveaway
!
I'm finally on break, and celebrating with a picture overload!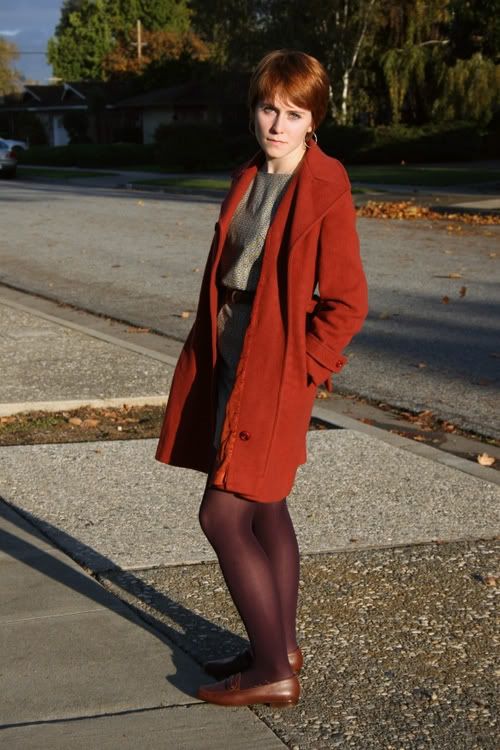 dress: thrift, $6 -- coat: thrift, $10 -- shoes: thrift, $6 -- tights: Payless Shoes, $3 -- belt: thrift, $2 -- purse: thrift, $4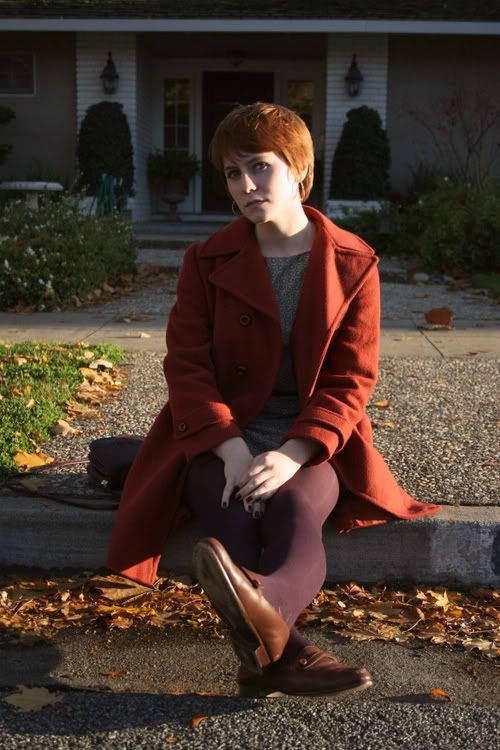 Alex took these photos of me. We had a little mini photo shoot in a lovely neighborhood in one of our favorite parts of town.
Shoes and purse up close.
And I took these of Alex! He has on a thrifted L.L. Bean coat, thrifted L.L. Bean duck boots, and thrifted Wrangler jeans.
He climbed a tree!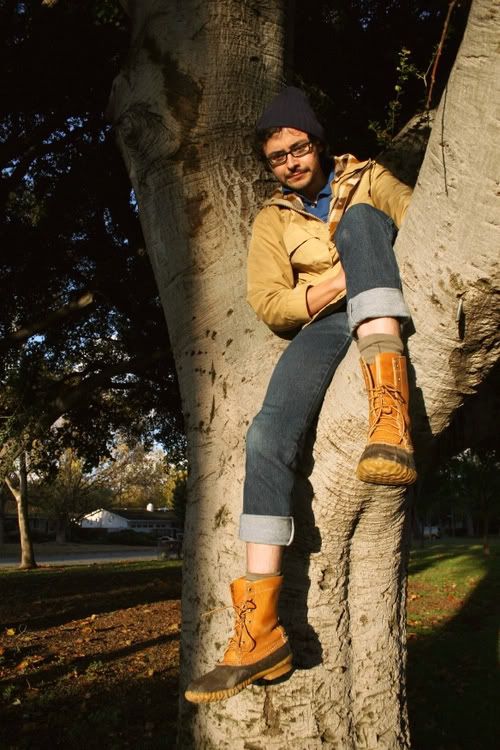 Antler stick!
Earlier my mom treated me to coffee and brioche! Yum :)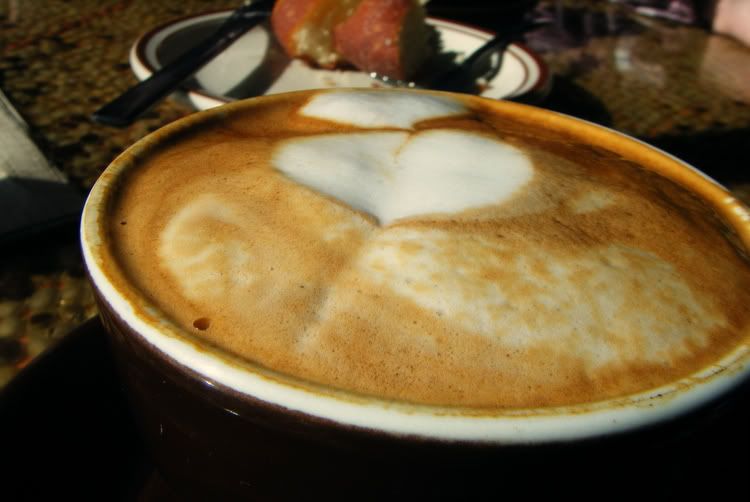 Super tasty cappuccino the barista made. That's soy foam. Impressive, no? (I used to be a barista, actually. Soy is a lot more temperamental than milk, so getting dense foam like that is quite a show of skill.)
Today's title comes from the immortal classic The Foundations -- Build Me Up, Buttercup. Fun fact: they were one of the first successful interracial bands.