sweater: thrift, $0.50 -- skirt: hand-me-down from Kendra -- tights: Urban Outfitters, $4 -- boots: thrift, $8
The light was so absolutely beautiful this afternoon that I couldn't resist taking like a bajillion pictures. I hope you enjoy looking at them! I had a blast taking them.
You may have noticed that I tend to wear more elaborate/unique outfits on Mondays. It's my favorite day of the school week, which might seem odd. It's just the day that I have the least commitments, and I don't have class until 1:15. The two classes I do have are my video art class and a discussion section for my art history class, which are a lot less of an intellectual drain than lectures. As a result of my good mood and rested-ness from the weekend, I tend to wear more playful things.
Anyway, I was putting together my outfit last night when I came upon this skirt while looking for a different one. It seemed like a sign. I love wearing really shiny things to class during the week. It makes me happy!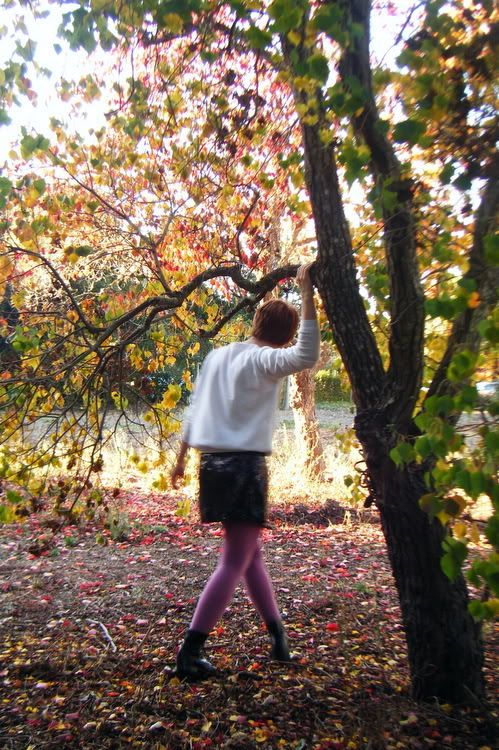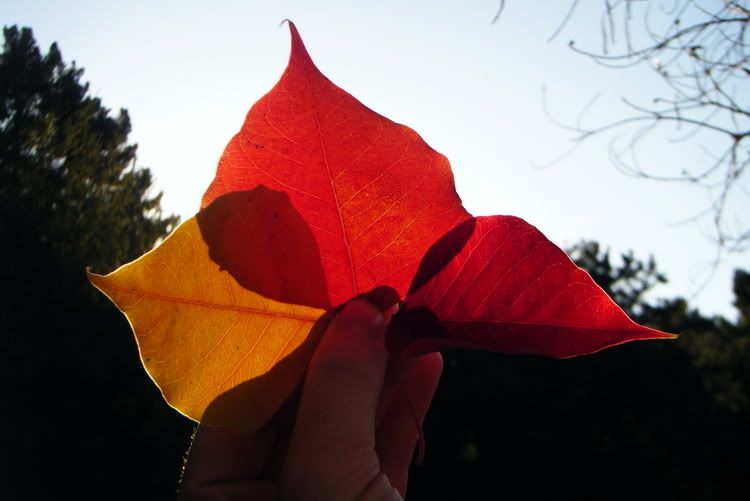 Aren't these leaves breathtaking against the low-angled afternoon sun?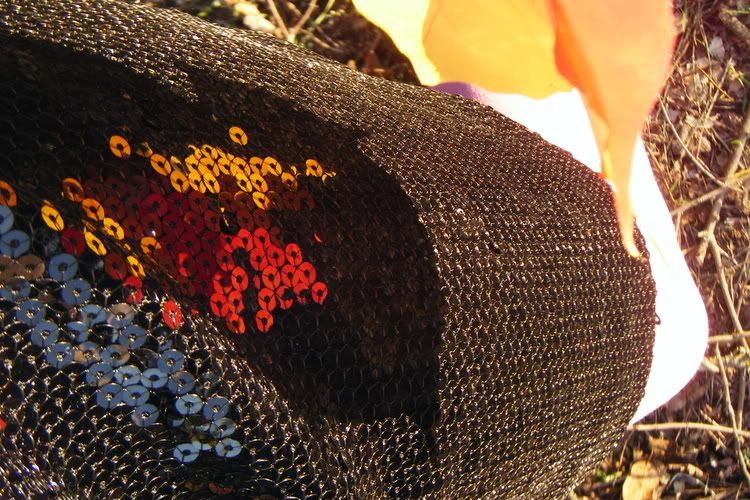 Another reason to love sequins! Reflective surfaces provide endless opportunities for entertainment.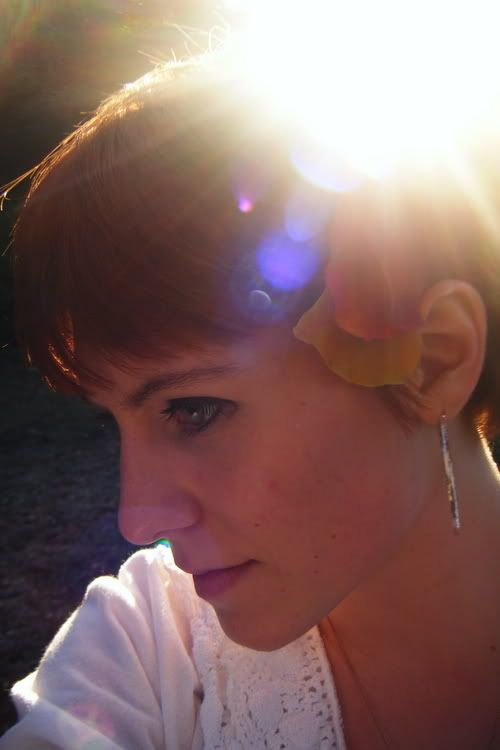 Not only did I get my hair cut on Thursday, I also gave my color a little refreshing! Yes, sadly, I am a faux-redhead. I think it suits my personality better than anything else though. I'd know, too... I've had everything from
light brown
to
black hair
from age 13 to now.
And in case this post didn't have enough photos of me ;) here's one of me and my mom circa 1996--aren't we pretty much twins? Not only do we look alike, we also have really similar personalities. Do you look and/or act like your mom?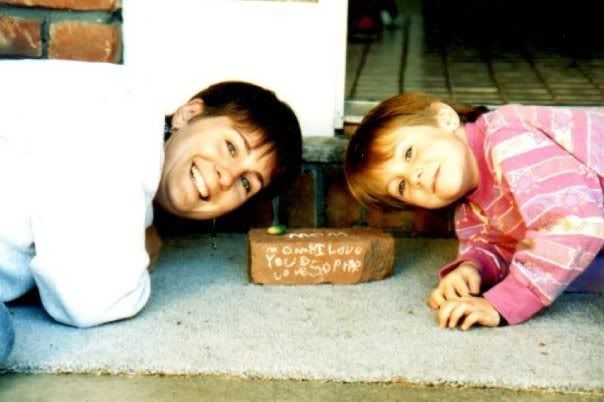 I remember making this for her. I discovered that acorns can write on rough surfaces, so I did the natural thing and made my mom an "I love you" note with an acorn on a brick that was a casualty of our remodel. I've always been weird if not affectionate. And yes, it says "Sophi
e
"--I just dropped the "e" when I was 8 or 9 because I thought it wasn't cool. The rest is history.
Today's title is from Harry Nilsson -- "Everybody's Talkin'." Alex showed me an awesome documentary about Nilsson's self-destructive, tragic life called
Who Is Harry Nilsson?
Even though Nilsson is most famous for this song, it actually isn't one of his originals. The vocal is so perfect though that he really just owns it. Do you ever watch documentaries? What are some of your favorites?