jeans: Levi's, gift from my mom -- tank: Target, stolen from my mom <3 -- jacket: vintage, $17 -- hat: gift from Alex -- scarf: thrifted, $1 -- shoes: MIA via Nordstrom Rack, $40
I spent a long time today figuring how to look cool and casual with some semblance of fall colors. It's been unseasonably warm here. Works for me, I guess, but I just want to wear my cozy clothes already!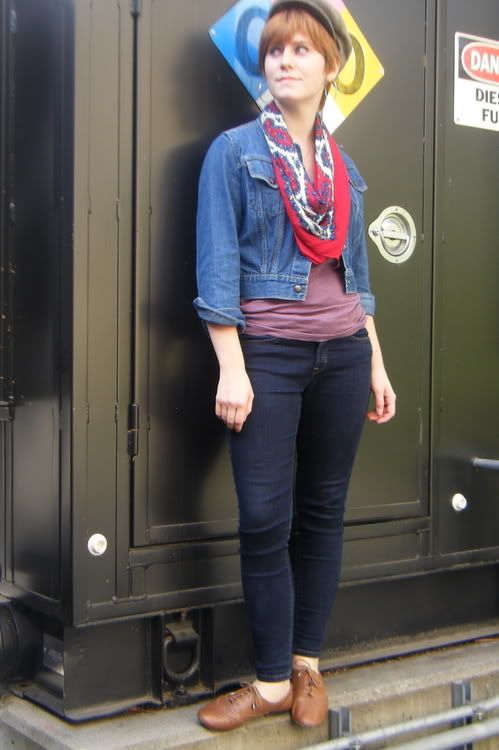 Living on the edge.
The pictures are from before, but I finally got my hair cut today, thank goodness! My usual stylist was booked solid so I just went to a random salon... The lady did an OK job, but I should just wait next time. Oh well! Hair grows, and mine grows really fast.
I'm done with class for the week, which is a bit of a relief. Still have to write a paper for next Thursday and a research proposal/response paper thing for tomorrow though. That's what weekends are for?
I've been feeling progressively sicker all day. No fever, but I've got the sore throat, fatigue, and exhaustion part. I also lost my wallet. Goooo me.
Time for a cozy night with
30 Rock
on Netflix, I guess!
Oh, by the way, I've been using song lyrics as my post titles for about a month now. I've decided to note what song it is to share my musical taste a bit!
Today's title comes from "Saltwater" by Beach House, one of my favorite bands.
And, don't forget--tomorrow is the first-ever Photo Friday!