jacket: B.P., $189 -- jeans: Urban Outfitters, $20 -- shirt: thrift, $4 -- shoes: thrift, $11 -- belt: thrift, $2
Keepin' it casual in light of the fact I only got 4 hours of sleep. Oh, 9 a.m. lecture... Anyway, this leather jacket is the most expensive piece of clothing I own. It was my high school graduation present to myself. I think I've bought literally four pieces of clothing that cost more than $50, and this is definitely the only one that was over $100. Even my prom dress was $8. I've only ever bought two pairs of shoes over $50.
Anyway, I love this jacket ever so much, and it was totally worth it. I especially love how over the months I've owned it, the leather has become supple and almost molded to my body. And I've never met anybody else with a grey moto jacket :)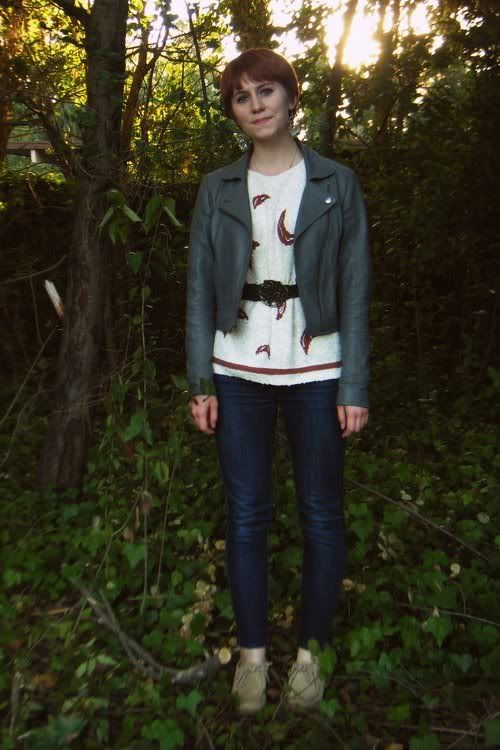 I'm really sorry if I haven't returned the favor if you left me a comment recently! I've been super-swamped. I promise that I will make it up to you in spades very soon, and I really appreciate your readership :)
Today's totally random title comes from Brian Eno -- "I'll Come Running."